Facing firing squad for drugs crimes in Indonesia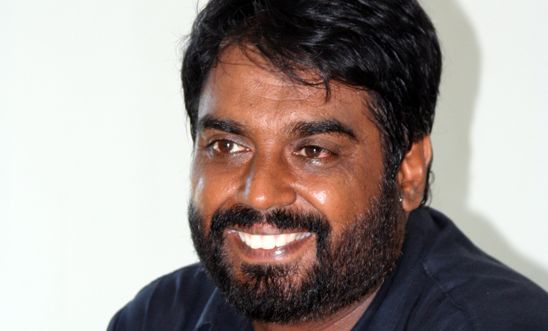 Kasus Zulfiqar Ali faces execution for possession of heroin - a charge he was convicted of in 2005 after an unfair trial © Imparsial
Ten people face execution in Indonesia, where they are convicted of drugs offences – all of them after unfair trial. Some of them still have active appeals for clemency pending. Their expected execution dates are unknown.
Four of their fellow prisoners were shot dead by firing squad in July 2016. The fate of ten more still hangs in the balance.
The prisoners awaiting execution
Many of the prisoners facing executions were denied fair trials, say they were coerced into making 'confessions', have been severely mistreated in detention – and have been served an irreversible and extremely harsh punishment for 'non-serious' crimes.
Among the group are three Indonesian prisoners and seven foreign nationals – from Nigeria, Pakistan, India, Zimbabwe, Senegal and South Africa.
Zulfiqar Ali (pictured above), a Pakistani textile worker in his 50s, was arrested on drugs possession charges in 2004 at his home in West Java. He wasn't allowed to contact the Pakistani embassy and was denied access to a lawyer until a month into his detention. When he was interrogated by police, Zulfiqar was kept in a house for three days and punched, kicked and told he'd be killed unless he signed a 'confession' – which he later did. The injuries caused by police later required Zulfiqar to have stomach and liver surgery; the 'confession' he'd signed after being beaten was not questioned in court – where his trial was conducted in a language he couldn't understand.
Indonesian Merri Utami has an application for clemency pending. She was arrested for heroin possession in 2001. Merri says when she was arrested police officers repeatedly beat her, sexually harassed her and threatened her with rape to make her 'confess' to heroin possession. Her sight has been damaged as a consequence of the beatings. She was convicted and sentenced to death in 2002.
Executing for drugs crimes
The death penalty is not the way to tackle drugs crime in Indonesia. But that is exactly what Indonesian President Joko 'Jokowi' Widodo is trying to do. Although promising to improve human rights in the country during his 2014 election campaign, President Widodo has overseen the execution of 18 prisoners since he took office in October 2014 – all of them for alleged drugs offenses. He has said that execution is an 'important shock therapy' for anyone who commits drugs-related crimes.
On 28 July 2016, a firing squad shot dead Indonesian Fredi Budiman, and three Nigerian prisoners: Humphrey 'Jeff' Jefferson Ejike, Michael Titus Igweh, and Seck Osmane. In 2015, eight people convicted of drugs crimes were executed by firing squad, including Australians Myuran Sukumaran and Andrew Chan.
The procedures around the executions are grim. The site of the shootings is on Nusakambangan Island – known as 'execution island' – where prisoners are typically taken in the days leading up to their execution.
The country resumed executions specifically for drugs-related crimes in 2013, after four years of not executing. International laws guiding use of the death penalty bans executions for drugs offenses, as they do not constitute a 'serious crime'.
We oppose the death penalty in all circumstances, as it is the state denying someone their right to life, as recognised in the Universal Declaration of Human Rights, and is the ultimate cruel, inhuman and degrading punishment.