Standing up to abuses in the coal-mining communities of India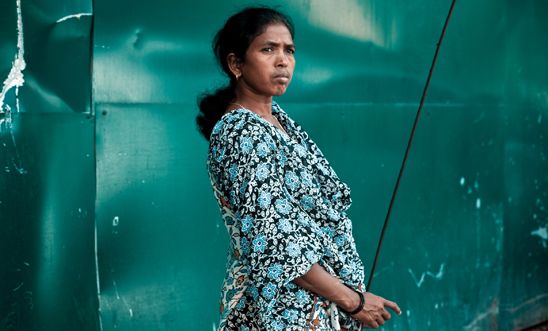 Soni Sori © Garima Jain/Tehelka
'I had never imagined that this could happen to me. I thought, 'Now there's only death for me'. After so much had happened, how could I live?

'I'm a teacher. I have done nothing – I'm innocent'
Soni Sori, 2014
Soni Sori is a school teacher in Chhattisgarh, south-east India. She was imprisoned for more than three years on false and politically motivated charges by state authorities for her part in exposing human rights abuses committed by state security forces against indigenous people in Chhattisgarh.
Following an international campaign for her freedom, Soni was released in February this year. But the treatment she endured while in custody has had long term consequences for her health: she says police gave her electric shocks and sexually abused her in such a way that she was unable to walk.
Meanwhile, a senior police official who Soni said had ordered and supervised her torture was given a gallantry award by the President of India in 2012. No one has yet been brought to justice for Soni's treatment in custody.
Human rights defenders at risk in the Indian coal states
Soni's experience is sadly a familiar story in the coal mining states of India, where indigenous communities – called Adivasis –  face exploitation and suppression of their basic rights.
When people like Soni, along with her nephew Lingaram Kodopi – both of them from the Adivasi community – challenge abuses, too often the response from the authorities is not to investigate the claims, but to punish the individuals who have dared to raise their voices.
Industry bulldozes community rights
India is the world's third-largest provider of coal. Around 80% of India's electricity is powered by coal, most of it mined from central and eastern Indian states. These states are largely forest regions, rich in minerals. They are also home to most of the country's Adivasi communities.
As the demand for coal increases across India, mining companies are expanding existing collieries and developing new mines. But all too often the rights of the native Adivasi, who live on the mineral-rich land, are completely ignored in the development of new mines. Entire communities have been evicted from their own land as mining companies ignore any human rights obligations they are by law required to consider in the development of projects; instead, they put business before people. Dispossessed of their land and livelihoods, the fabric of Adivasi communities and cultures is torn apart.
The crucial role of human rights defenders
Human rights defenders like Soni and Lingaram are vital in helping communities resist human rights abuses. Human rights defenders are ordinary people – Soni is a teacher, Lingaram is a journalist – who stand up for the rights of others against powerful interests. In the coal-mining states of India, they can do this by:
Raising awareness amongst communities of their rights
Ensuring communities are given the opportunities to participate in decisions which affect their livelihoods
Working with local communities to document breaches of human rights with images, testimonies and video evidence
Mobilising communities to protect their rights.
Risking their lives to defend the rights of others
Human rights defenders in coal-mining states face overwhelming challenges. These include:
Widespread deliberate misuse of state administrative and legal mechanisms by mining companies
Threats and harassment from both mining companies and state authorities
Risk of arbitrary detention and torture by security forces, as Soni experienced.
The work they carry out is at great personal risk. Women in particular have even less space to defend human rights in this context; they confront additional gender-based discrimination and violence.
Our campaign for justice
We have documented abuses by coal mining companies in central and eastern Indian states and campaigned for redress for the indigenous communities involved for a number of years. Working with local activists, we successfully stopped mining company Vedanta from developing a bauxite mine in the Niyamgiri hills of Orrisa, for example.
Now we're focusing on supporting human rights defenders to continue their work confronting abuses in the coal-mining states.
We want to make it safer and easier for people like Soni to do their work, to report abuses without fear, and to know that they have the support of Amnesty supporters around the world should they face danger. In particular, we are working to combat spurious criminal charges against activists trying to speak up for those who cannot.