How do you want to stand up for human rights?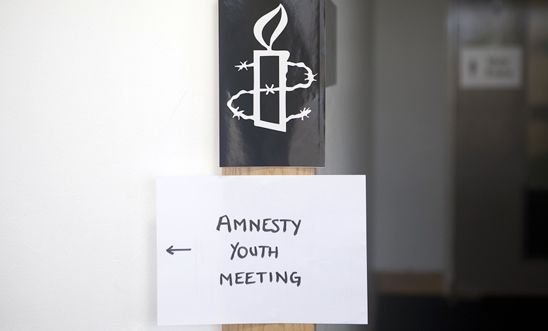 There are lots of ways you can get involved with our work.
Do you want fun and friendship whilst standing up for human rights at school? 
There are 500 Amnesty youth groups in schools and sixth form colleges across the UK full of young activists who campaign and fundraise together for human rights.
Our youth groups make a big difference to their members, their school and those they campaign for.
As part of a youth group you will develop great skills and experience for your future career and job or university applications.
Every group receives a monthly action pack of everything they need to campaign in their school and we are here to support and develop your group.
Do you want to become a member of a global network of human rights activists?
If you are aged between 14-18 Amnesty membership will cost just £12 a year. You'll get a free Amnesty T-shirt, a regular copy of our magazine, information about events and ways to take action. You will be part of a truly global human rights movement in which every single member makes a vital difference.