Raising Awareness of the I Welcome campaign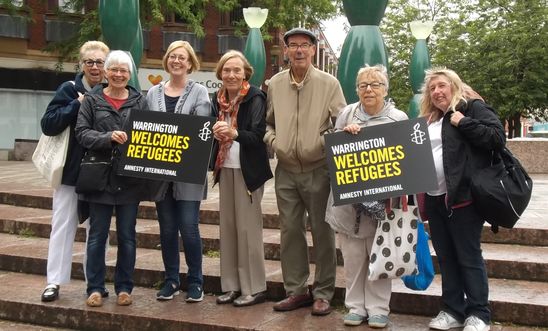 Members of the Warrington Group holding I Welcome campaign banners in Warrington town centre
Many people are forced to flee their homes due to violence, persecution or the threat of such action.  They rely on the kindness of strangers to help them and many across the world do just that.  Governments give support but it isn't enough so Amnesty International UK, like many other like-minded organisations, are campaigning to raise awareness of the plight of refugee individuals and families, and to provide support and information on what can be done to help.  
We can all do something, simply signing a petition takes very little time or donating good quality clothing locally to groups who can distribute them to those who have arrived with very little and maybe no shoes!
More information about the I Welcome campaign and what individuals, groups and businesses can do is found by clicking on the link attached to this blog.
View latest posts