Honduras activist - letter writing action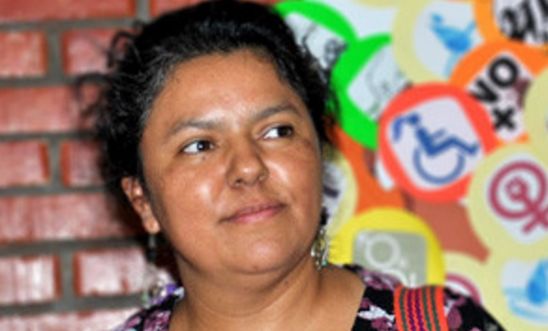 Berta Cáceres, leader and co-founder of COPINH, was shot dead on 3 March in her home in the town of La Esperanza, in the province of Intibucá, west Honduras.
COPINH has been fighting for over 20 years for better standards of living of its community in Río Blanco, north-western Honduras.
Since 2011, COPINH members have been campaigning for their right to free, prior and informed consent in relation to a proposal for a hydroelectric plant that might force them out of their ancestral lands. Its members have been targeted with threats and harassment for years in connection with their work.
Berta herself had been the subject of threats and harassment for years and had been granted precautionary measures by the Inter-American Commission on Human Rights.
TAKE ACTION:
Please write to the Honduran ambassador calling for a proper investigation into Berta's death and protection for COPINH.
Template letter is attached.
View latest posts