Out on the streets of Minehead!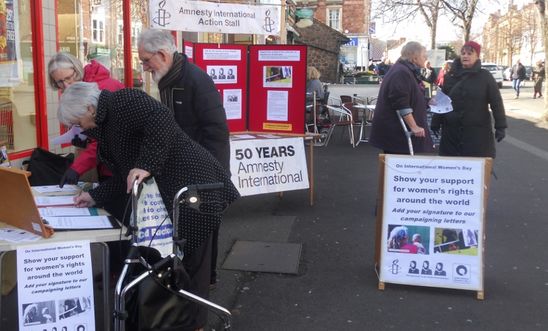 International Women's Day stall in Minehead March 2015 © Chris Lawson
What a lovely morning we had even though it was cold! We invited the public to sign letters in connection with the My Body My Rights campaign. We were delighted to collect 129 signatures on letters to the UAE and El Salvador, and a further 126 signatures on letters to South Africa. This was perhaps a record for our group!
View latest posts