39 letters written at our June letter writing afternoon!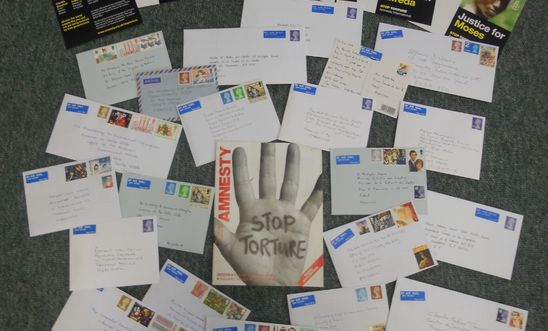 Some of the letters we wrote on 26 June for cases in the Stop Torture campaign
On 26 June we held our third letter writing afternoon – this time back at the Quaker Meeting House in MInehead. Members of our Amnesty group were joined by members of the public, and in the space of 1½ hours, 39 letters were written. We focused on the five current case in the Stop Torture Campaign - in Nigeria, Morocco, Uzbekistan, Mexico and the Philippines. We also wrote on behalf of some of the cases in AIUK's latest Real Lives supplement - in Mexico, Bahrain and Syria.
Our next letter writing session will be in late September. Details to be confrmed.Do join us if you can!
View latest posts