ARMS TRADE TREATY CONFERENCE IN MARCH 2013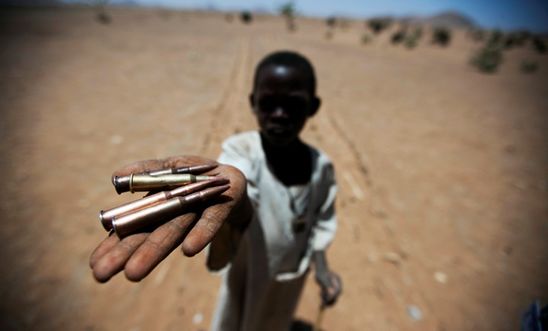 Every day at least 1,500 people die from armed violence and conflict, yet the global arms trade remains unregulated. This year we have a momentous opportunity to put this right.
After two decades of tireless campaigning, we came within a whisker of securing an effective Arms Trade Treaty (ATT) in July 2012. This was a delay but not a defeat, and in 2013 we have a final opportunity to make an effective ATT a reality.
The UK government has a crucial role to play. As a key ATT champion, it must fight hard to secure a treaty that saves lives, upholds human rights and protects livelihoods.
The UK government must ensure that the ATT:
Has no loopholes that would undermine existing human rights or international legal obligations and standards.
Contains clear, binding rules to prevent arms being supplied when they are likely to facilitate or exacerbate war crimes, human rights abuses or poverty. Where wording is vague and obligations unclear, the text must be strengthened.
Is comprehensive in scope and applies equally to all conventional arms, including ammunition, parts and components, and all types of arms supply.
Requires all states to adopt licensing systems, provisions to verify the end-users of weapons, and laws to adequately enforce the treaty provisions.
Contains effective measures to ensure that weapons are never used to perpetrate or facilitate acts of agenda-based violence.
Please write to the Foreign & Commonwealth Office Minister Alistair Burt urging that the government stays strong on the Arms Trade Treaty by closing the remaining loopholes and ensuring that the treaty is not watered down.
View latest posts