Football Welcomes Refugees: Children's Festival. Join us on Saturday 7 May 2022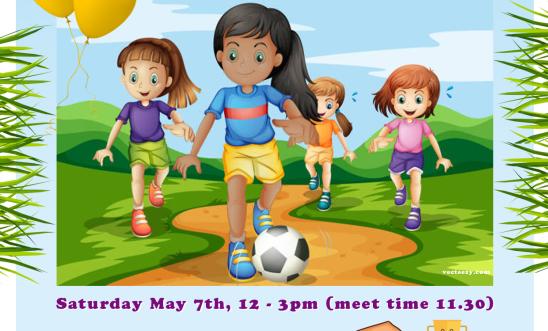 Ealing Amnesty International and Actonians LFC are supporting Amnesty International's annual Football Welcomes Refugees campaign - to celebrate the contribution players with a refugee background make to the beautiful game, and the positive role football can play in bringing people together and creating more welcoming communities. Full details here. https://www.amnesty.org.uk/football-welcomes-refugees
On April 5th we kicked off the campaign with a men's 5 a-side tournament for 60 players with a refugee & asylum seeker background. The event was followed by a delicious Iftar meal so players could breakfast together, as Football Welcomes month falls during Ramadan. Check out the highlights: https://www.youtube.com/watch?v=akdSdhKTZsQ
Following the huge success of the event our focus shifts to hosting a Football Festival for children on May 7th, 12 to 3pm (meet time 11:30am) at Springwest Academy, Browells Lane, Feltham, TW13 7EF.
Actonians girls teams aged 8 and above, will join Abresham FC, a team of young Afghan girls, based in Feltham, to make new friends and enjoy a day of football and games… and of course prizes. 
To make the event open to as many as possible, we're still fundraising to cover the cost of the kids' event !
We want to make sure each player has kit - which isn't cheap (!), lots of yummy food to energise them throughout the day, as well as gifts to take home, including educational material.
Please show your support by donating any amount, no matter how small. https://www.gofundme.com/f/football-welcomes-refugees-ealing-and-acton
View latest posts