Croydon: Refugees are Welcome Here!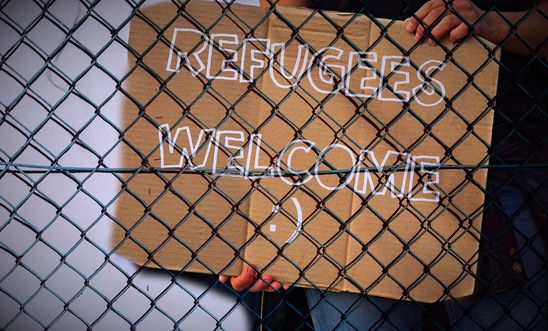 Since 2011 and the onset of war in Syria, over five million people have fled to neighbouring countries and beyond in search of safety and security. Now, with the ongoing refugee crisis across Europe, there's been a lot about talk about refugees in the media, often fuelled by stereotypes and misinformation. Of particular concern/interest to citizens in the UK are the thousands of refugees over the channel in Calais, Dunkirk and further afield in Greece and Italy.
Given that last year alone, a staggering 30,000 young unaccompanied minors travelled to Europe in search of refuge, we wanted to find out how the UK is assisting (or not rather) young refugee children. 
From the moment a vulnerable man, woman or child flees their home country, right up until the moment they are granted refugee status and beyond, a myriad of social, cultural, economic and political obstacles are thrown in their way. 
We wanted to find out more about the personal and legal challenges refugees and asylum seekers face and get the real story from those who are dedicating their time to assist refugees across Europe and the UK.
With Croydon home of the infamous Home Office Luna House asylum and visa processing centre, what better place than to welcome our fantastic guest speaker Hannah Gretton from Citizens UK!
Hannah joined our October meeting to talk about the arrival of young unaccompanied minors from the Calais "Jungle" one year on and the reality that asylum seekers and refugees face. Working on the UK Safe Passage Programme, Hannah and her team facilitate the family reunification of minors across Europe with settled family members in the UK. And a great job they're doing! 
It was an absolute pleasure to hear Hannah's inspiring personal journey and of her experiences welcoming these young boys and girls at Lunar House last autumn.One year on, these children are thriving and happy in their new home here in the UK. Thank you Hannah and your team for your amazing dedication and hard work!
Take action:
Find out more about the Amnesty I Welcome Refugees campaign here and take action!  
View latest posts