Georgia executes Kenneth Fults despite clear racial bias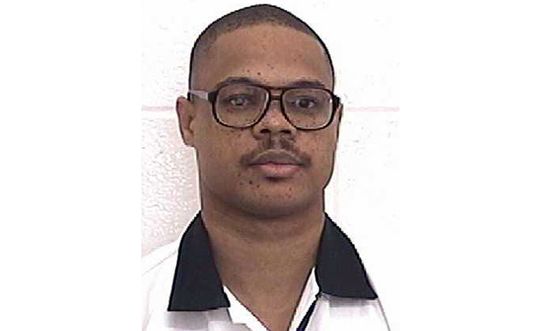 Kenneth Fults © AP
Kenneth Fults was executed by the US state of Georgia tonight. Authorities injected him with drugs, including the lethal pentobarbital, at 7.37pm local time.
We're against the death penalty in every single case, but Kenneth's execution should challenge anyone's belief that it is a fair or just punishment. He was executed despite clear evidence of racist bias in the jury that sentenced him; and inadequate legal representation from a lawyer that was seen to be sleeping during the trial.
On Tuesday night, the same authorities used the same drugs administered to Troy Davis back in 2011 to end Kenneth's life, and deny him his right to life, as well as to be free from torture.
Campaign for clemency
Tens of thousands of you in the UK sent messages to Georgia authorities pleading with them to save Kenneth in the week leading up to his execution date, but in the end it wasn't quite enough.
Kenneth's clemency appeal was denied on Monday, leaving it to the Supreme Court to determine whether he should live or die. They, too, refused him clemency and decreed that he should die. The Court stood behind a punishment that is cruel, inhuman and degrading.
Thank you to the tens of thousands of you who called on the state of Georgia to save Kenneth's life.
The authorities might not have listened in this instance, but they definitely heard us. And the more noise we make about executions, and the harder we make it for them to go unnoticed, and the harder it becomes for authorities to justify and carry out such killings.
About the case
In May 1997, Kenneth Fults pleaded guilty to the murder of Cathy Bounds – shot at her home on 30 January 1996. After a three-day sentencing hearing, the jury voted to sentence Kenneth to death.
Eight years later, one of the jurors from the sentencing signed a sworn statement admitting that he voted for the death penalty out of racial prejudice:
'I don't know if he ever killed anybody, but that n***** got just what should have happened. Once he pled guilty, I knew I would vote for the death penalty because that's what the n***** deserved.'
When evidence of racist motivation among the jury was raised at an appeal hearing, the state argued that it was too late to review the issue and Kenneth's death sentence should stand.
After 19 excruciating years on death row, Kenneth's execution is now imminent. He is due to be executed on 12 April 2016.
Lawyer asleep during court
Former jurors on the case have since signed affidavits saying that Kenneth's trial lawyer made little effort to save his client from the death penalty, and shockingly was seen to be asleep during the proceedings.
'Mr Fults's lawyer… was uninterested in what was happening, and it seemed like something was wrong with him. I saw him fall asleep repeatedly during the trial, and he would wake up, startled, when it was his turn to examine witnesses. I saw him sleeping off and on throughout the whole trial.'
Former juror on Kenneth Fults' case
A childhood of neglect
The jury heard some mitigating evidence – that Kenneth was a man with a very low IQ who suffered from depression and an inability to always understand the consequences of his actions – but they did not get the full story.
His lawyer, Mr Mostiler, failed to give any background on Kenneth's childhood of neglect and abandonment – born to a 16-year-old mother who later became addicted to crack cocaine.
'I don't believe he had a fair trial. Mr Fults's current lawyers have told me about how Mr Fults was neglected and abandoned as a child and that he is mentally retarded. Mostiler didn't bring this up at trial and he should have, so that we would have known more about Mr Fults before we talked about whether to give him the death penalty.'
Another former juror on Kenneth Fults' case
In 2006, a clinical psychologist assessed Kenneth as having an intellectual disability, with a low IQ. International law bans use of the death penalty on people with mental or intellectual disabilities.