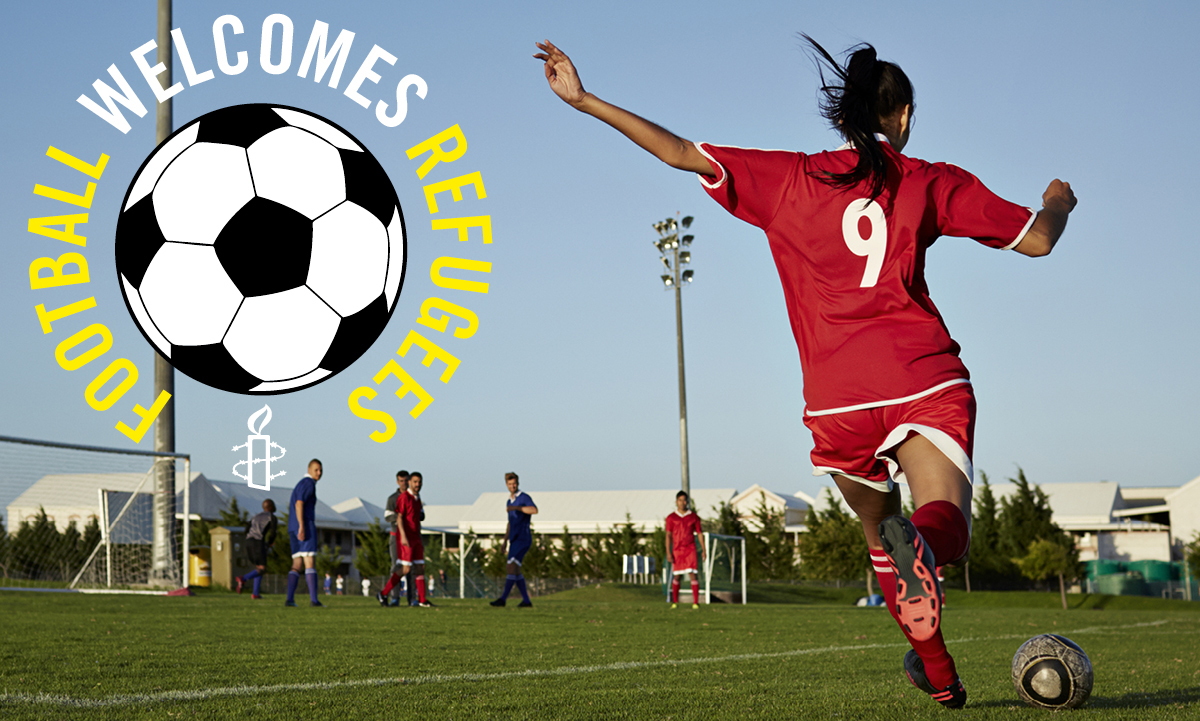 ⚽ What is Football Welcomes? ⚽ 
Over the weekend of 27-28 April, over 160 football clubs across the country will lay aside rivalries and come together to celebrate the contribution refugee players have made, and continue to make, to the beautiful game. 
From the children fleeing the Spanish Civil War in the 1930s who went on to become some of the first refugees to play professionally here, to the likes of Granit Xhaka, Nadia Nadim and Victor Moses in more recent years, refugee players have been making their mark on football for decades.
Over the weekend, clubs from the Premier League and Women's Super League to grassroots teams across the country will put on events and activities to welcome refugees and people seeking asylum in their communities. Some will be offering free tickets to a game and some will organise a match or tournament or arrange a stadium tour, among other activities. 
 
"I was born in apartheid South Africa and I know how sport, including football, can help to bring people together and break down barriers. I'm really proud that Everton is taking part in Amnesty International's Football Welcomes weekend." - Steven Pienaar, Former Everton winger
⚽ At the heart of the community ⚽
Football clubs are at the heart of many of our communities, where people come together, on and off the pitch, over a shared passion for the beautiful game.
Playing football, and taking part in sport more generally, can not only be good for physical and mental health, but can also give people a sense of belonging and purpose.
This year's event will see 160 football clubs from across England, Scotland and Wales giving free match tickets to refugees and people seeking asylum, arranging player visits, stadium tours, or organising matches and tournaments for refugees in their communities. Others will have first team players warming up in Football Welcomes t-shirts and promote the weekend in their programmes and on their websites. With so many clubs coming together over the April weekend the message from football is clear: refugees are welcome in the UK.
By putting on events and activities for refugees and people seeking asylum living nearby football clubs are saying loud and clear that refugees are welcome in the UK.
⚽ Our football clubs ⚽ 
Football Welcomes 2019 is set to be the biggest yet.
This map shows the participating clubs. Is your team taking part? 🤔 
Football Welcomes is part of Amnesty International's I Welcome campaign for a better international response to the global refugee crisis. The campaign encourages local communities to work together to create a more welcoming environment for people fleeing conflict and persecution.
Want to get your local football club involved? Find out how here.
Supported by the players of: