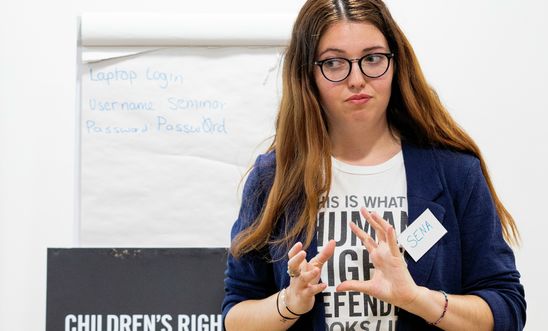 © Carmen Valiño / Amnesty International UK
Amnesty has been supporting human rights education for over 25 years. We've reached tens of thousands of students in the UK.
Read about, and find out how to contact, Amnesty's Human Rights Education team here.
We also welcome your feedback on any trainer/speaker visits you've received, or Amnesty education resources you have used.