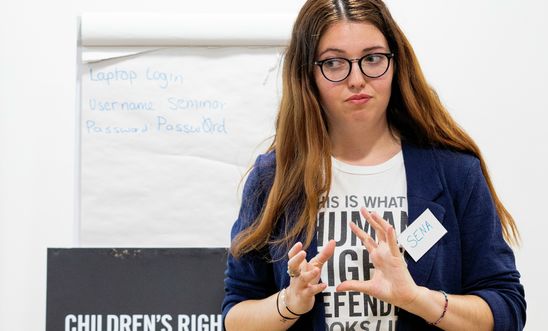 © Carmen Valiño / Amnesty International UK
Amnesty has been supporting human rights education for over 25 years. We've reached tens of thousands of students in the UK.
We deliver education projects for children, young people and adults. From resources and tools to training and professional development, we provide everything you need to bring human rights education to life. We also welcome your feedback on any Amnesty education resources you have used.
If you would like to get in touch with the Education Team, please email hre@amnesty.org.uk