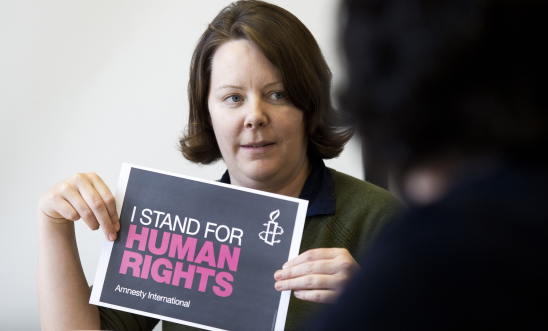 © Carmen Valiño / Amnesty International UK
There are many different ways to get involved in human rights education.
On this page you will find information on how to become an Amnesty Speaker or Trainer, how to set up a youth group, and training session resources that can be used by all.
If you are a teacher you may be interested in our Teacher Training Programme or joining Amnesty's Teacher Advisory Group.