Shell's outdated business model may finally have to change
Christian Lekoya Kpandei shows the damage done to his fish farm in Bodo, Nigeria. © Amnesty International
Oil spills have contaminated the Niger Delta for over 60 years. As courageous campaigners are taking Shell to court, will this mark an end to the fossil fuel giant's polluting business model?
60 years of poorly maintained pipelines and wells, combined with inadequate clean-up attempts, have damaged the health and livelihoods of many of the 30 million people living in the Niger Delta – most of whom are stuck in poverty.
While Shell's reputation has been tarnished, the company's business model in Nigeria remains intact.
Communities fighting back
However, individuals who've lived through decades of oil spills and suffered human rights violations linked to these have filed law suits against Shell in the UK and the Netherlands which are reaching a critical stage.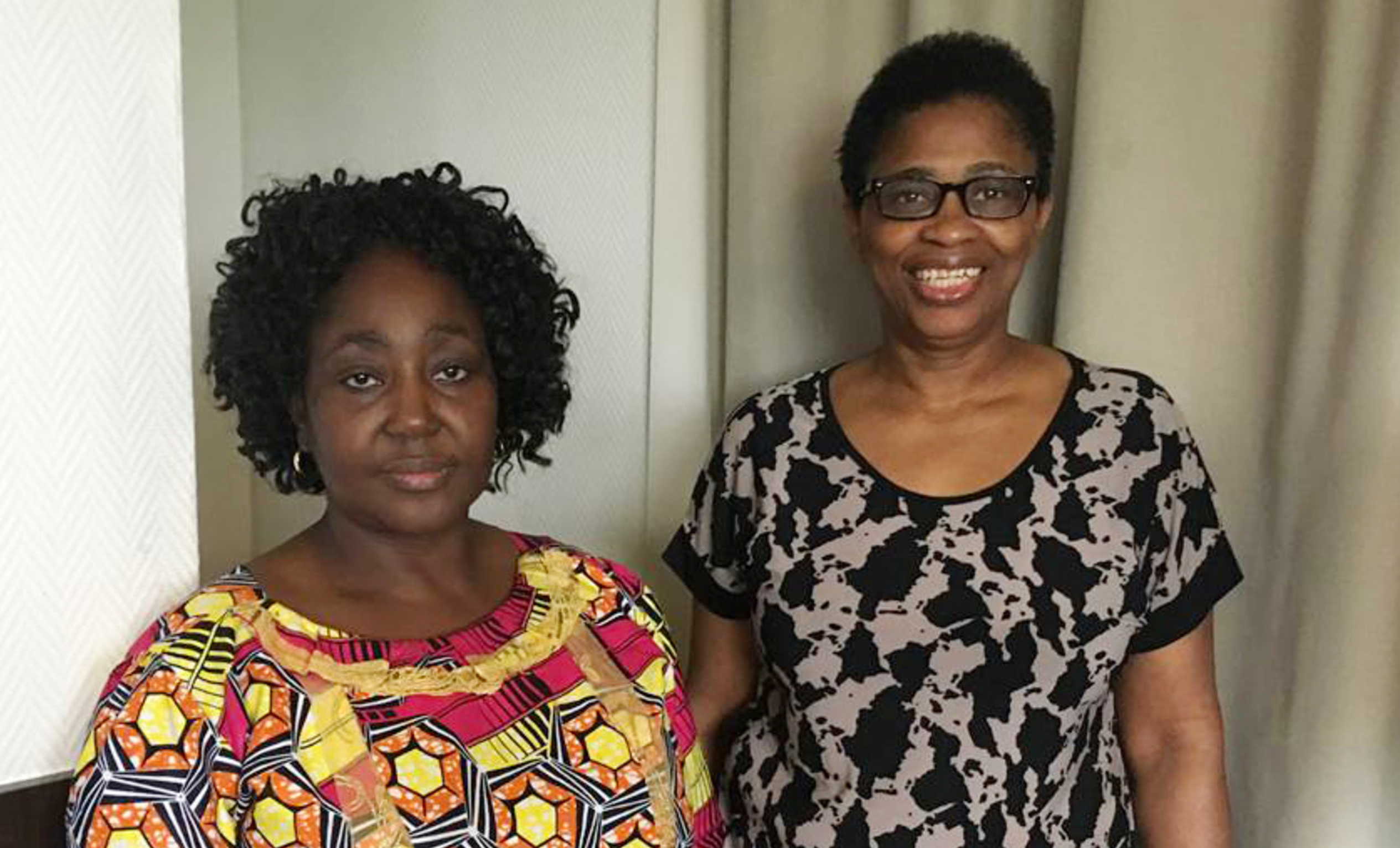 Victoria Bera (left) and Esther Kiobel, in The Hague before the ruling on their case against Shell was announced in May 2019. 
In March 2020, four women will tell a court in the Haig how Shell was complicit in their husbands being illegally arrested, imprisoned and executed by the Nigerian military in 1995. They want compensation and a public apology from Shell.
May 2020 will see four Nigerian farmers continue their legal battle against Shell. They want compensation for damage to their fishponds and land caused by oil spills.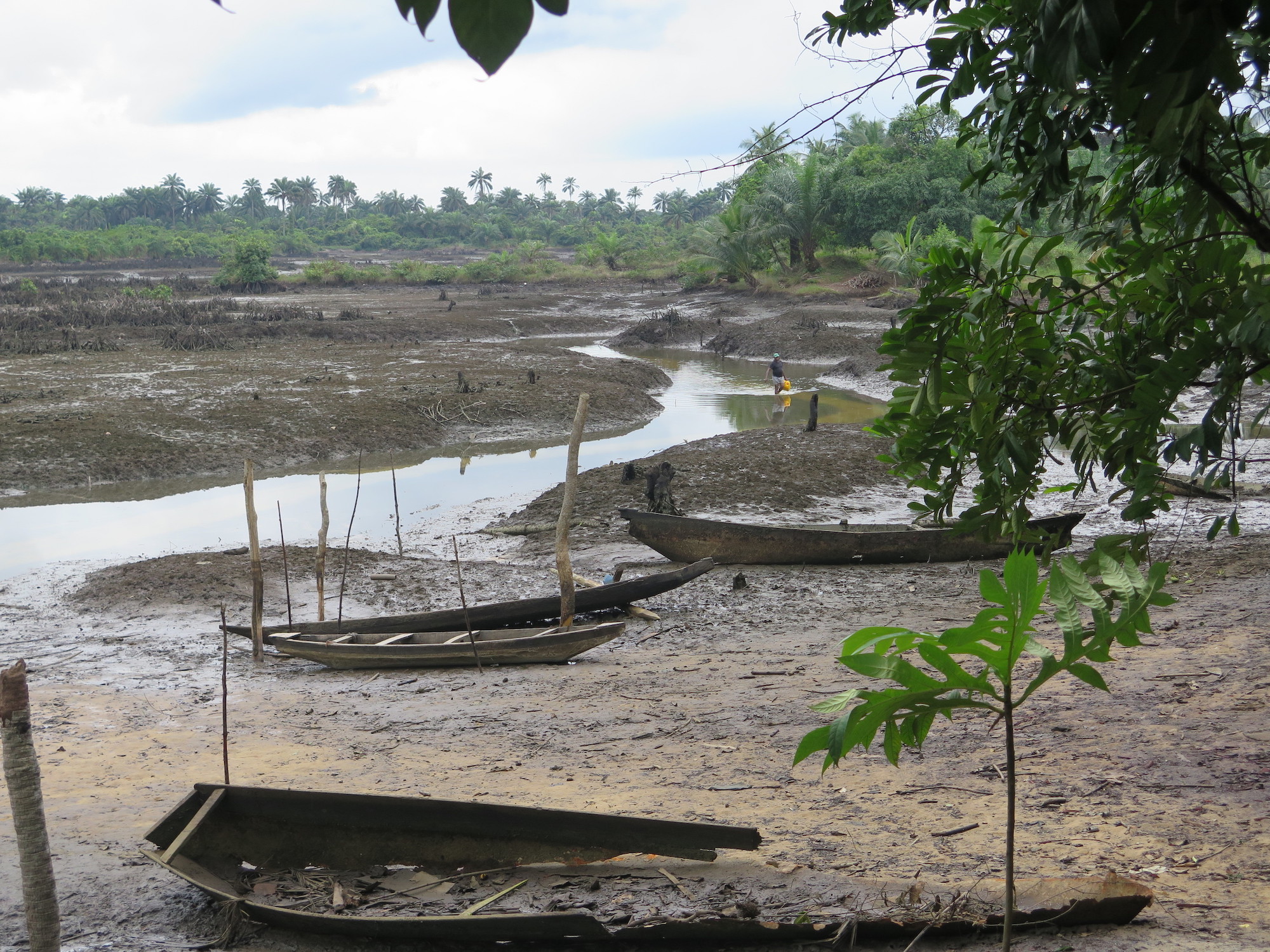 The creeks at Kegbara Dere (K.Dere) are heavily polluted with oil, and mangrove trees along the banks have died as a result. Every year there are hundreds of spills in the Niger delta, but clean-ups are often slow and ineffective.
In June 2020, the UK's Supreme Court will decide if Shell's parent company is responsible for the actions of its Nigerian subsidiary. Two Niger Delta communities – Ogale and Bille – will tell the court how they have suffered systematic and ongoing pollution as a result of Shell's operations.
Success could set an international precedent
The revolving door between Shell's subsidiary and the Nigerian Government – not to forget the brutal campaign during the 1990s to silence the protests of the Movement for the Survival of the Ogoni People – have benefited Shell, as have weaknesses in Nigeria's justice and regulatory systems.
Meanwhile billions of dollars from oil and gas production have been flowing from Nigeria to its parent company in the UK and the Netherlands.
But all this might be about to change.
If the plaintiffs are successful in their cases, then Shell's business model in Nigeria will come under pressure as other communities in the Delta affected by oil pollution will seek their day in court.
What's more, a successful outcome could help breach the complex legal maze that companies use to distance themselves from legal liability.
These companies' business models are coming under scrutiny like never before and may have to change. After six decades of contamination of the Niger Delta, the communities that have borne the brunt may finally become Shell's nemesis.
Update: on 12th February 2021, a landmark UK Supreme court ruling forced Shell to address abuses in Nigeria.