Illustrator and Waterstones Children's Laureate UK Chris Riddell upholds children's rights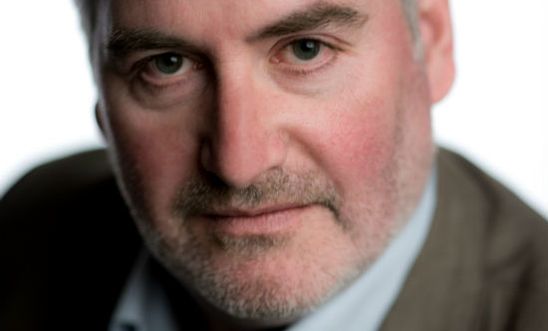 © info
Amnesty Ambassador Chris Riddell will step down as the 9th Children's Laureate on 7 June, a day ahead of the General Election. He has written a statement calling on the UK to urgently address three key human rights issues that affect children in the UK: British citizenship; child refugee family reunion; and the closure of libraries: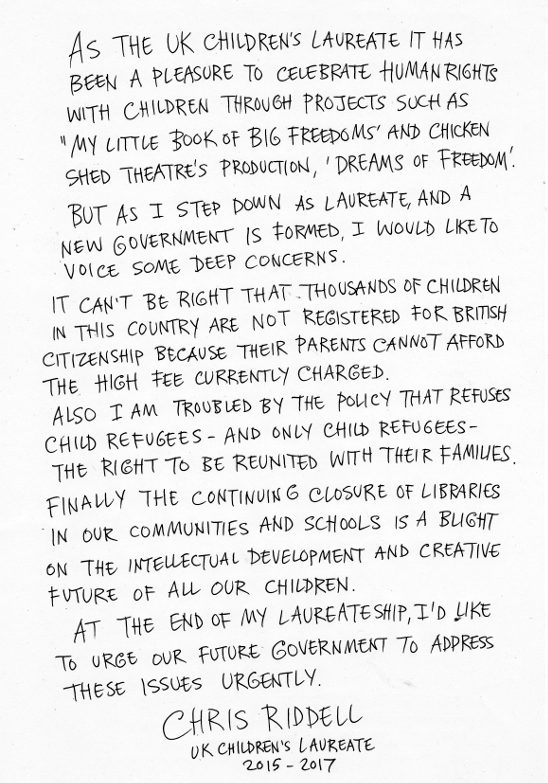 Illustrator's new projects celebrate human rights 
It is now time for Riddell to step down as Laureate but he continues to uphold freedoms with two wonderful new projects in collaboration with Amnesty.
My Little Book of Big Freedoms
On 22 June, Chris Riddell's glorious new colour, hard back edition of Amnesty's My Little Book of Big Freedoms, an illustrated version of the Human Rights Act, will be published by Michael O'Mara Books.
Here is an illustration from the book: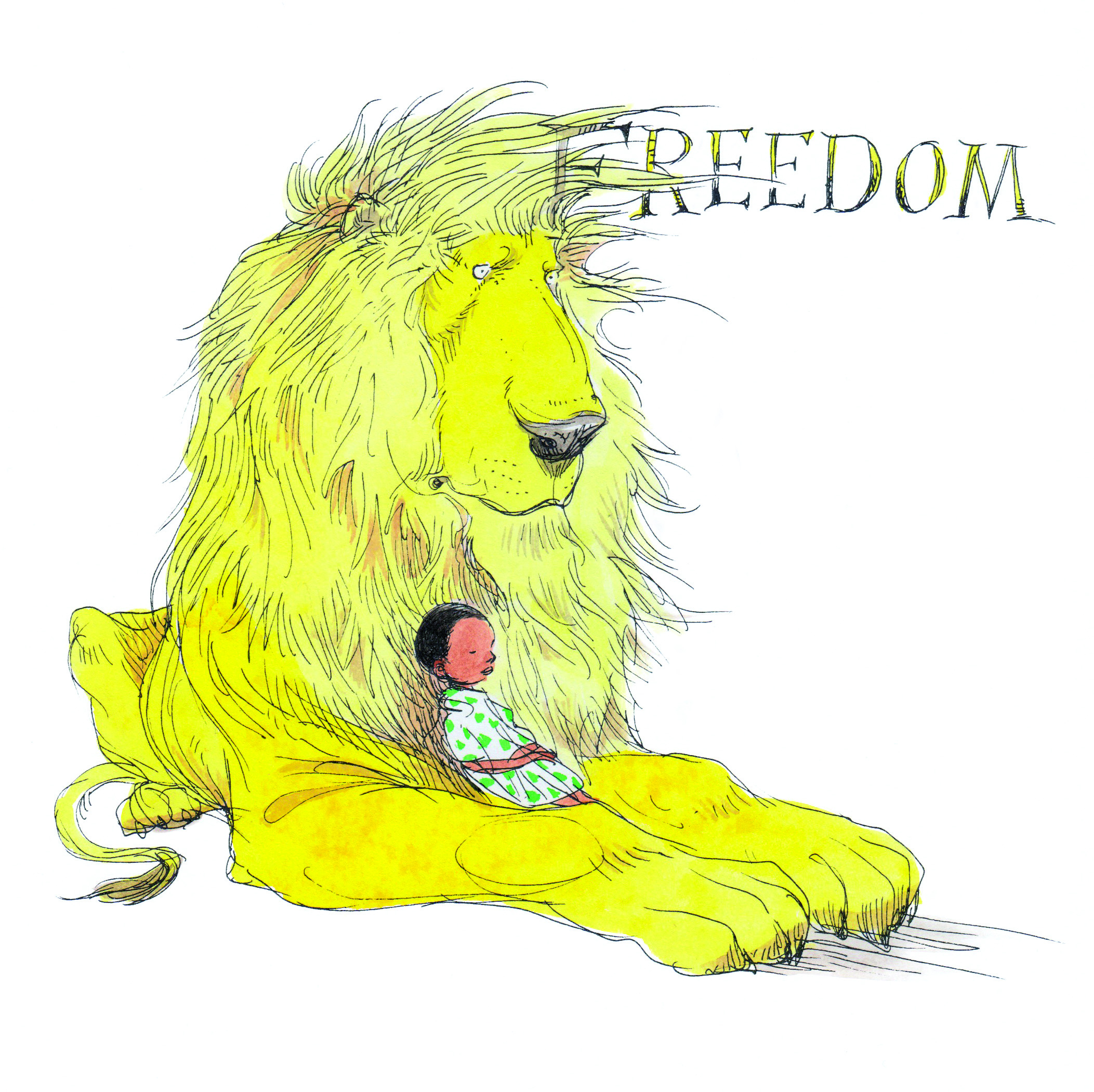 Dreams of Freedom on stage at the Royal Albert Hall
On 26 June, Chris Riddell will be joining 600 school children on stage at the Royal Albert Hall in a powerful Amnesty and Chickenshed Theatre joint collaboration. Inspired by Amnesty's book Dreams of Freedom, the children will perform their own vision for a better world. Chris Riddell and 9-year-old Jude will be live-drawing on stage, and their illustrations projected to the whole of the Albert Hall.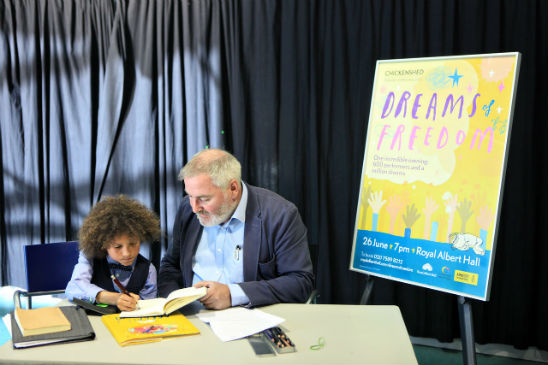 About Amnesty UK Blogs
Our blogs are written by Amnesty International staff, volunteers and other interested individuals, to encourage debate around human rights issues. They do not necessarily represent the views of Amnesty International.
View latest posts