Dreams of Freedom at the Royal Albert Hall
Event type

Theatre

Date

Monday 26 June 2017


Location

Royal Albert Hall, Kensington Gore

London

SW7 2AP

Time

19:00 - 22:00

Price

5-25

Phone number

020 7589 8212

Contact

Tickets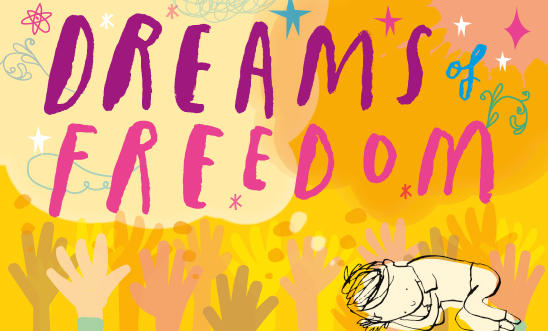 Chickenshed's monumental performance inspired by our wonderful children's book Dreams of Freedom, which combines the words of human rights heroes such as Nelson Mandela, the Dalai Lama, Anne Frank, Malala Yousafzai and Aung San Suu Kyi with beautiful illustrations from international artists including Oliver Jeffers and Chris Riddell.
The performance at the Royal Albert Hall will be the culmination of a project lasting more than a year, comprising an extensive programme of workshops to gather children's thoughts, opinions, ideas and dreams on the themes and images of the book.
The Dreams of Freedom project and performance brings together hundreds of children from many different state, independent and SEN schools, who perform with 120 of Chickenshed's Children Theatre members.
They are joined for the performance by the 100-strong Young Singers Choir to stage a powerful and inspirational celebration of children's hopes for the future in the amazing and iconic West London venue.
It's going to be a truly spectacular celebration of freedom with over 600 children performing, and we very much hope to see you there.