The Gender Recognition Act Government Consultation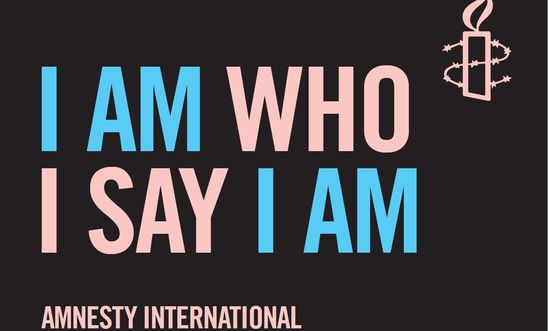 Blog by Jennie Joy - Amnesty UK LGBTI Network Committee Member
What is the Gender Recognition Act?
This legislation from 2004 allows (some) trans people to legally change their gender. While ground-breaking at the time of its implementation, it's now woefully out of date – individuals must provide a medical diagnosis of gender dysphoria and evidence that they have lived in their 'acquired gender' for 2 or more years. There is no recognition of non-binary identities, the process costs more than other administrative applications like passports, and there is no inclusion of minors, who must wait to turn 18 before being able to legally change their gender.
In sum, the process is lengthy, expensive, and dehumanizing. The GRA needs to be updated to reflect international standards, and should be based on understanding and support of the human rights of transgender individuals.
Ok, so?
The government has opened a consultation to the public on reform of the GRA. Until 11pm on October 19th, anyone is able to submit a response, telling the government what they think about potential changes to the law. In the UK's current climate, which seems increasingly hostile on trans issues (See this excellent Pink News article for more)  – we need as many responses as possible supporting trans people.
The Scottish government recently closed their own consultation on the Scottish Gender Recognition Act, which received 15,500 responses – let's beat it!
How do I submit a response?
The submission form is online. To ensure that the human rights of transgender people are being protected, the biggest reforms needed are the removal of medical requirements and a reduction in the difficulty of the whole process, legal gender recognition for under 18-year-olds, and legal recognition of non-binary genders.
For more detailed information on the consultation and guidance on completing a response, please see Amnesty UK's blog post and extended guide to responding to questions. Stonewall also has a useful Q&A here on their website and Mermaids has is a source for information on trans and non-binary children and young people.
What else can I do?
Tell your friends! Tell everyone you know! Meet friends at the library and all submit your own consultation response together! It's time to show up for trans people's rights.
Going forward, too – speak to your MP! Find who your MP is and let them know that this is an important issue to you. Once the consultation is closed and results are in, the reformed bill will go through Parliament – don't let it slip through the cracks. Make sure your representatives know you care, and that you're watching. 
Whether you're trans, non-binary or cisgender, please respond to the consultation. This is a human rights issue - stand up for trans equality!
About Amnesty UK Blogs
Our blogs are written by Amnesty International staff, volunteers and other interested individuals, to encourage debate around human rights issues. They do not necessarily represent the views of Amnesty International.
View latest posts