The women risking their lives to save the planet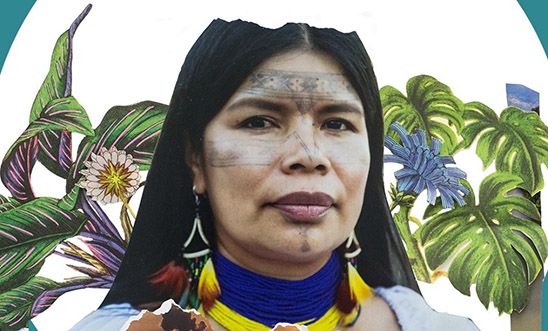 © Caroline Bennett, Amazon Watch
This is a guest blog by Graham Minter, volunteer Country Coordinator.
Imagine: you work for an organisation that is campaigning to protect the Amazon rainforest.
You are at home one night when an unknown man appears and attacks you with stones.
When you look out in the street to identify the attacker, he shouts, 'Next time we'll kill you, b***h!' before fleeing.
After the attack, you and your family are forced to leave your home because the landlord is terrified about what could happen next.
Indigenous women fighting to save their homes and land
This is what happened to Patricia Gualinga (pictured above). She's an indigenous leader of the Kichwa people of the Sarayaku community, in Ecuador last year.
Patricia is defending the territorial rights of her people and their right to live in a healthy environment in the face of the serious impact of the oil industry.
Then there is Nema Grefa, from the Sápara nationality of Ecuador.
Her position as President of her community was revoked following a challenge by a group of people who, she says, are supportive of the oil industry in Sápara territory.
A man armed with a spear posted a video on social media with the words: 'Those present here are united in rejecting her and are thus going to kill Nema Grefa; she has no territory.'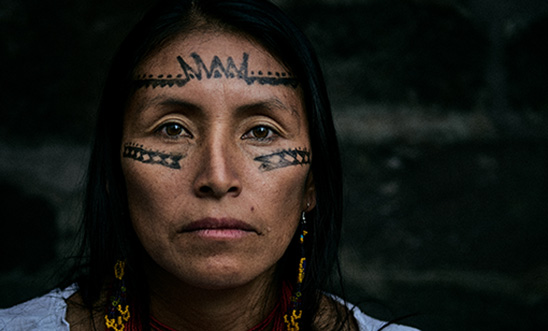 Salomé Aranda – © Santiago Cornejo
Or Salomé Aranda. She's Women and Family leader in a commune in Pastaza Province.
She has publicly denounced the potential environmental impacts of the oil industry in the province, as well as cases of sexual abuse against indigenous women.
Several unknown individuals attacked her and her family with stones at their home. Despite making a formal complaint, the authorities have made no significant progress in the investigation and have not offered her protection measures to address the risk facing her and her family.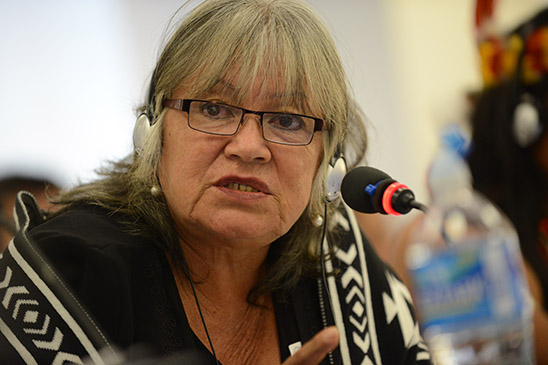 Margoth Escobar – © Daniiel Cima
Margoth Escobar has devoted her life to defending the environment and Indigenous Peoples' rights.
In the past, she has been physically attacked by the police while participating in a protest and national strike.
More recently, her house was intentionally set on fire, destroying all her belongings. Margoth lodged a criminal complaint but the attackers have still not been identified.
Margoth says she has no faith in the independence of the legal system in Ecuador, nor in the military or police forces.
Amazonian women: failed by authorities to protect big business
These and other Amazonian women are risking their lives to protect the world's largest rainforest: defying huge political and economic interests.
For more than a year, Ecuador's authorities have failed to protect them and identify their attackers. These women won't give up – but they need protection. 
Please support Amnesty's campaign by calling on the Ecuadorean authorities to guarantee justice and protection for them and everyone else who defends human rights and the environment in Ecuador. Sign the online petition and use this template as a guide to write to the Ecuadorean Attorney General.
You can read more about the brave women protecting human rights in this full, detailed report.
About Amnesty UK Blogs
Our blogs are written by Amnesty International staff, volunteers and other interested individuals, to encourage debate around human rights issues. They do not necessarily represent the views of Amnesty International.
View latest posts