Freeing Nazanin - an activist's journey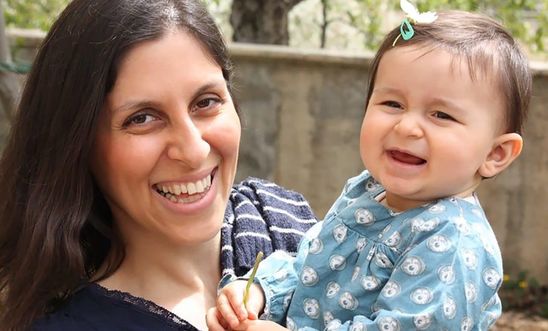 Written by Daren Nair, Amnesty International activist and member of the Amnesty International Tower Hamlets group.
On 4 October 2017, I met my Member of Parliament, Stephen Timms. Stephen is also an officer of the All-Party Parliamentary Human Rights group dedicated to exposing and ending human rights abuses around the world. "What can I do for you?" he asked. I replied:
 "My local Amnesty International group and I have been campaigning for the release of Nazanin Zaghari-Ratcliffe, an innocent British mum currently imprisoned in Iran. We need your help to publicly call for her immediate release and urge our Prime Minister and Foreign Secretary to do the same. To date, our government has only gone as far as raising their concerns about her detention with their Iranian counterparts. This is not enough as the Iranian authorities need to hear our government clearly call for Nazanin's release."
Nazanin, a British-Iranian dual national, was detained by Iranian authorities on 3 April 2016 at Tehran Airport on her way back to the UK after visiting family with her one year old daughter, Gabriella. Eighteen months later, Nazanin is serving a 5-year prison sentence for the crime of simply working for the Thomson Reuters Foundation charity and previously the BBC, while Gabriella is now three and living with her grandparents in Tehran. Richard Ratcliffe lives in London campaigning every day to get his wife and daughter back. As Iran doesn't recognise dual-nationality, Nazanin hasn't been allowed British consular access. 
"Not only do we need to bring Nazanin home, we need to prevent this from happening to other British dual-nationals in the future. We've been campaigning for Kamal Foroughi, a British-Iranian dual national in the same position. Many of your constituents and my close friends are dual-nationals too. This could happen to them",
I said this to Stephen and he nodded nodded, took out his iPad and called for Nazanin's release on Twitter. He released an official statement the next day. 
Stephen Timms, calling for the release of Nazanin and Kamal: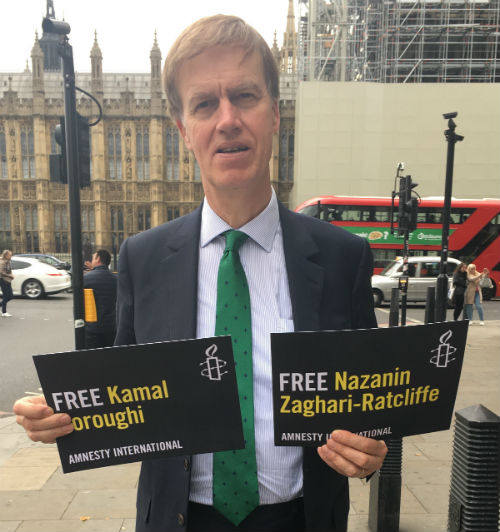 I'm a volunteer Amnesty activist and member of the Amnesty International Tower Hamlets group. I've been campaigning for Nazanin's release for over a year with her family and fellow group members. I've attended multiple vigils and peaceful protests, written to MPs/MEPs, raised awareness in local news and on social media. 
Vigil at the Iranian Embassy (Jan 2017):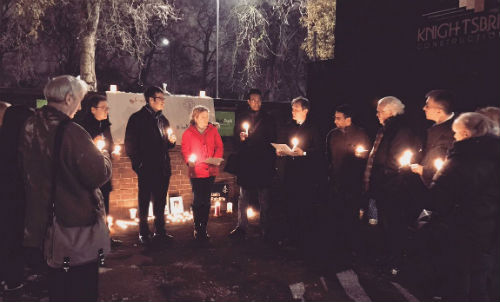 Demonstration at the premiere of the Iranian film, The Salesman at Trafalgar Square (Feb 2017):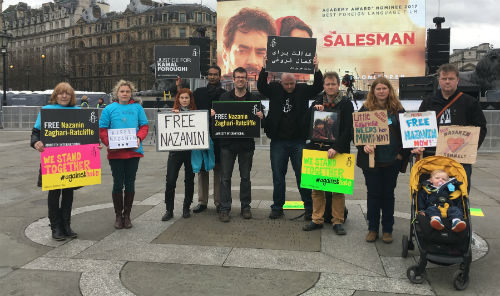 International Women's Day demonstration by my Amnesty group at Shoreditch High Street Rail Station (Mar 2017):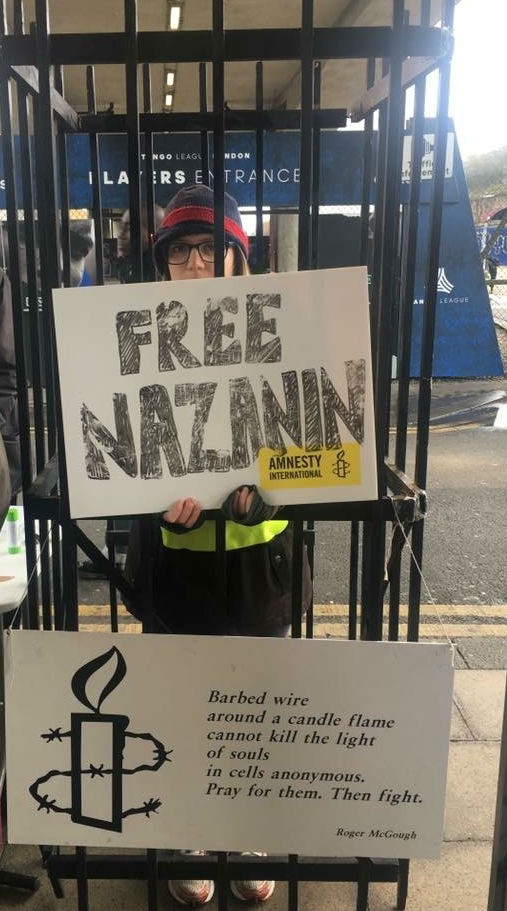 First screening of the play 'Looking For Mummy: Nazanin's Story' (Aug 2017):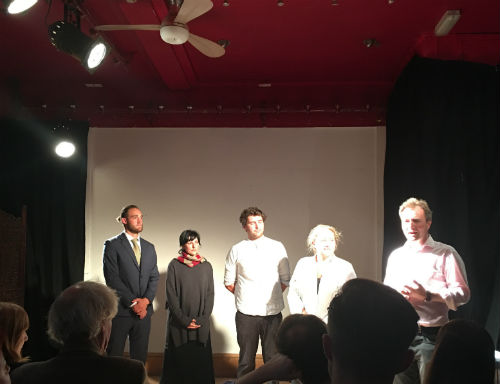 National Poetry Day vigil at the Iranian Embassy (Sept 2017):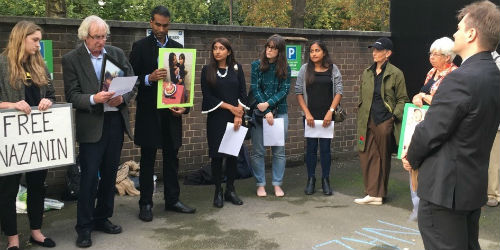 During our demonstrations, I observed people staring at Richard from a distance not knowing what to say. What do we say to a husband whose wife and daughter have been taken away from him? What do we say to an innocent family going through the worst period of their life? What can we do? I let them know they are not alone, that they are not forgotten, that many of us around the world truly care, that we won't stop campaigning until Nazanin is free.
We will be attending a vigil for Nazanin and Kamal at Parliament Square on 11 October. This takes place right after the Parliament debate on human rights in Iran. I hope this debate results in better action from our government.
About Amnesty UK Blogs
Our blogs are written by Amnesty International staff, volunteers and other interested individuals, to encourage debate around human rights issues. They do not necessarily represent the views of Amnesty International.
View latest posts