Help get Nazanin and Kamal home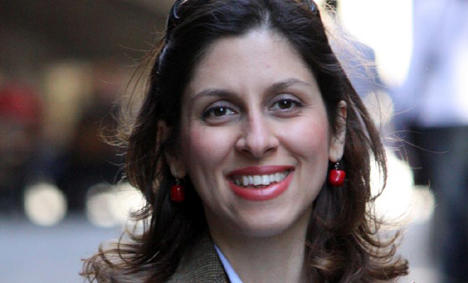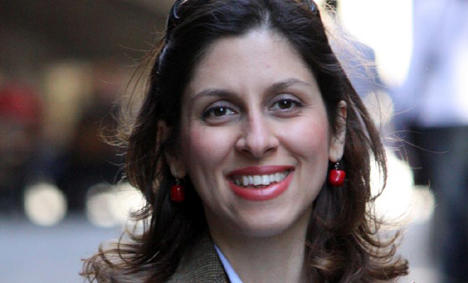 Nazanin Zaghari-Ratcliffe is a British-Iranian mother imprisoned in Iran. Her crime? Working for the Thomson Reuters Foundation and the BBC.
78-year-old grandfather, Kamal Foroughi, also a British-Iranian, has been held for the last six years for 'espionage'.

The UK has remained deafeningly quiet on both of these cases despite thousands calling for action. But, with a new government comes new hope. Call on your MP to raise Nazanin and Kamal's cases in Parliament and help get them home.
Help get Nazanin and Kamal home
Nazanin
Arrested at the airport
Nazanin had been visiting family in Iran with her daughter Gabriella, and was about to board a flight back to London from a Tehran airport when she was arrested by officials believed to belong to Iran's Revolutionary Guard. Her toddler daughter was handed to her grandparents who had accompanied them to the airport, while Nazanin was taken away.
A family torn apart
Following arrest, Nazanin was subjected to 45 days in solitary confinement. Her family had no idea where she was, and it wasn't until a month later that she was allowed to see them; or to be granted access to a lawyer. Any contact with her family in Iran and the UK is now limited and controlled.
Gabriella, now three, has had no choice but to remain in Iran with her grandparents. She gets to see her mum just twice a week and only gets to speak to her dad, Richard Ratcliffe by Skype. Richard has campaigned tirelessly for his wife's freedom from their home in the UK.
Nazanin's 'crime'
Nazanin was arrested on vague charges, held in solitary confinement for months, and - following an unfair trial - was sentenced to five years in prison for 'membership of an illegal group'.
The charge was in connection to her work at the Thomson Reuters Foundation (TRF), a charity organisation promoting socio-economic progress, independent journalism and the rule of law, and her past work at BBC's Media Action.
We therefore consider Nazanin a prisoner of conscience, held solely for peacefully exercising her right to freedom of expression and association: she must be immediately and unconditionally released. 
Health concerns
Prison is taking its toll on Nazanin. She suffers from severe arm, neck and back pain and needs urgent specialised medical care in hospital. In recent months, she has had very limited movement in her arms. The specialist who requested her hospitalisation warned that there is a risk that her right arm and hand will be permanently damaged if she doesn't get the medical care she needs.
Kamal Foroughi
Nazanin is in no way the only dual national in prison in Iran. Kamal Foroughi, a 77-year-old British-Iranian man, is also imprisoned in Iran serving a seven-year prison sentence in Evin prison, Tehran, for alleged espionage, with no evidence or explanation ever provided. He was arrested in May 2011 by men in plain clothes who did not show an arrest warrant or explain the reasons for his arrest.  He was kept in solitary confinement for 18 months before being convicted in an unfair trial.
Like Nazanin, Kamal is separated from his family – he hasn't seen his daughter, son or two granddaughters for six years. He has not had any outside visitor for over 2,000 days and he's not allowed to write or receive letters.  
Also, like Nazanin, he has not been provided with much needed specialist medical care. Despite needing an operation to remove cataracts in both eyes and screening for prostate cancer, Kamal has repeatedly been denied leave on medical grounds. Read more about Kamal's case on the next tab.
UK's role
Although Prime Minister, Theresa May and other Ministers have raised concerns about Nazanin and Kamal with the Iranian government, and have called for Kamal to be released on humanitarian and medical grounds, it is deeply concerning that they have yet to call for Nazanin's release.
It is time for the UK government to up the pressure and publicly call for both Nazanin and Kamal to be released from prison and brought back home to the UK.
We need your help
Write to your MPs to make them aware of Nazanin and Kamal's situation, and urge them to raise their cases in Parliament by;
1.    Calling for Nazanin and Kamal to be released from prison and returned to their loved ones in the UK
2.    Supporting a Backbench Business Debate on the cases
Kamal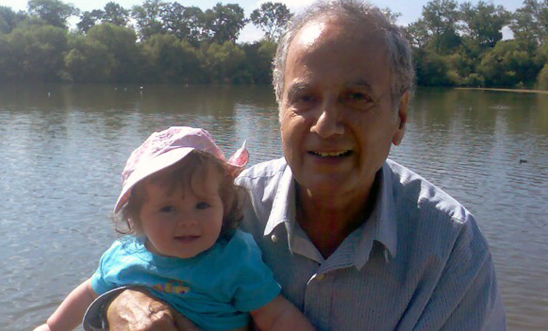 Kamal Foroughi should be free
According to Iranian law Kamal has been eligible for release since January 2014 as he has served a third of his sentence. His lawyer has made more than 50 applications for his release on this basis but there has never been a formal response. In addition, he has been barred from legal advice and contact with his family at various points throughout his six-year incarceration. He was denied access to a lawyer from the day of his arrest until the day before his trial. Now, in prison, he has only very limited access to a lawyer. He has not been allowed British consular assistance either.
Kamal has not seen his daughter, son and two granddaughters for six years (they all live in/near London) and was not allowed to call them for the first three years of his detention.
He has not had any outside visitor for over 2,000 days.
He is permitted regular phone calls but must only speak in Persian, which family members in the UK do not speak well, making it difficult for them to communicate with him.
It is time for Kamal to come home.