Human Rights in Venezuela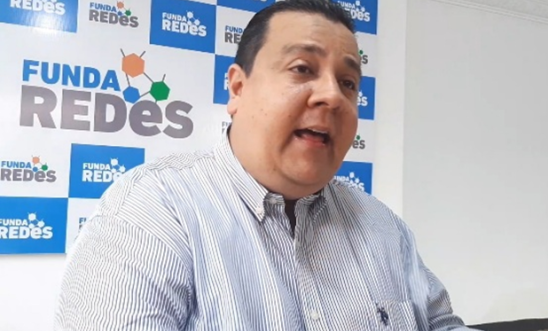 Javier Tarazona, imprisoned for over two years, denied his own counsel, and yet to receive a trial
Written by James Baird, Country Coordinator for Venezuela
Criticizing the government in Venezuela takes courage. The authorities are infamous for persecuting and harassing journalists and human rights activists, with Venezuela being consistently ranked by Freedom House as one of the least free countries in the world. According to reporting by the Penal Forum, there are around 245 political prisoners in Venezuela; at least 114 political prisoners have spent more than three years in pre-trial detention. And, for those in prison, the conditions are brutal. The UN Office of the High Commissioner for Human Rights has received multiple complaints of torture and ill-treatment in Venezuelan jails. The International Criminal Court is conducting a far-reaching investigation into human rights abuses in Venezuela. 
Javier Tarazona, CEO of Venezuelan non-governmental organization FundaRedes, has experienced the state's repression first-hand. Arbitrarily detained in July 2021, Javier was charged with inciting hatred, treason, and 'terrorism'. No evidence has been provided to support those charges and the authorities have refused Javier his own legal representation. For 24 hours after his arrest, his family weren't even told what had happened to him. His health has since deteriorated rapidly.  
Javier joins the ranks of countless human rights defenders currently imprisoned in Venezuela and yet to receive a fair trial. Emirlendris Benitez, a 42 year-old tradeswoman, was subjected to torture whilst in a Venezuelan prison and had her pregnancy aborted without her consent. She has been left needing a wheelchair. The conditions of her detention have been so dire that her family have had to provide her with water, food, and medication after her jailors failed to do so. Sentenced to 30 years imprisonment without any credible evidence, her case is an example of the appalling violence which the Venezuelan authorities feel able to inflict. And, to date, nobody has been to account for it. 
Both incarcerations illustrate a policy of repression by the Venezuelan authorities – a concerted effort to suppress people's stories from reaching a wider audience. But such stories need telling. Since 2014, roughly 7 million Venezuelans have left the country according to reports from the Inter-Agency Coordination Platform for Refugees and Migrants from Venezuela. Members of indigenous communities continue to suffer killings and violence, particularly where they occupy land coveted by Venezuelan goldminers and criminal gangs, who often act with the complicity of local authorities. And NGO Utopix continues to document the growing number of women killed as a result of gender-based violence, with no sign of the government taking any action to deal with the escalating issue.  
The Venezuelan government is turning the screw. In January 2023, the authorities proposed a new bill aiming to further restrict non-governmental organizations operating in the region, with NGOs being forced to register their members and doners to the Venezuelan authorities. A key requirement for human rights groups to exist is the ability to operate without arbitrary interference from the authorities. In breaching that requirement, this bill puts Venezuela in a category of countries which includes China, Russia, and Azerbaijan, where charities and groups are restricted to the point of silence and opponents of the regimes are swiftly persecuted. It is part of a coordinated campaign by the state to deeply penetrate, and eliminate, human rights groups in the country. 
In 2024, the country will go to the polls to elect their next President. It should be a chance for human rights defenders to shine a light on the countless abuses of power committed by the Maduro regime. For the moment, such light looks a long way away. 
To be involved in Amnesty International's work on human rights abuses in Venezuela, please do visit our main webpage, or contact James Baird for further information. 
About Amnesty UK Blogs
Our blogs are written by Amnesty International staff, volunteers and other interested individuals, to encourage debate around human rights issues. They do not necessarily represent the views of Amnesty International.
View latest posts