Free mother torn
from her son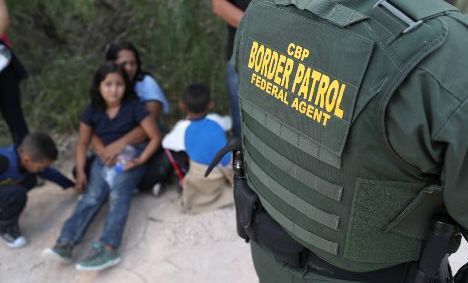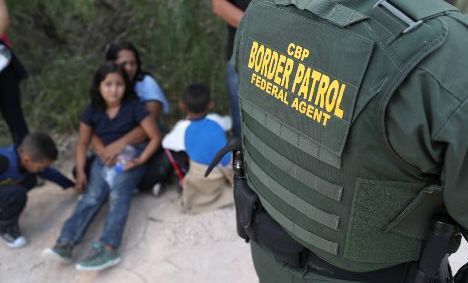 Valquiria knew drug traffickers would kill her and her son if they stayed in Brazil – so they fled to the US.
But instead of supporting them, US border officials took her son away and sent Valquiria to a detention centre in Texas. They've not seen each other now for almost a year.

Send an instant email to the Immigration and Customs Enforcement Director, Mark Moore, calling on him to urgently reunite Valquiria with her son
Free mother torn
from her son
Background
Drug deals happened outside 39-year-old Valquiria's home in Brazil everyday. She wanted them to stop, but the local police were in on it too, so she couldn't go to them for help. Instead she spoke out against the dealers herself – receiving a string of death threats.
The dealers said they would kill Valquiria and her son Abel, then aged seven, no matter where they went in Brazil – and would do so 'without pity'.
Desperate times
Valquiria decided to do what any parent would do if their child's life was at risk: take herself and her son, Abel out of harm's way.
In March 2018 they fled Brazil and asked for protection at the US-Mexico border. But they didn't get the help they desperately needed.
Torn apart and locked up
Valquiria and Abel spent one night locked up together before the US authorities forcibly separated them, giving no reason. This was despite Valquiria having both identification and her asylum case file to prove their mother-son relationship.
She was then transferred to El Paso Processing Centre in Texas. Less than two weeks after, a US asylum officer declared Valquiria's story was credible, and confirmed that her fear of returning to Brazil because she and Abel could be killed was justified.
In spite of this, US officials continue to keep her locked up away from her son.
Abel, now staying with his father in the US, is traumatised. He stares at the door waiting for her to come home, and can't understand why she never does.
Meanwhile, Valquiria is in despair. When we spoke to her in detention, she told us that being apart from her son has reduced her will to live.
US treatment of asylum seekers
Valquiria's asylum claim was rejected in September, and she's now begun the appeals process -– still in detention, and still without her son.
Her case is a prime example of the US authorities' unlawful campaign of forced family separations.
Right now, border officials are routinely punishing asylum seekers like her for requesting protection in the US – detaining them, tearing them apart from their loved ones, and subjecting them to other ill-treatment.
What you can do
Those seeking asylum in the US are having their rights to personal liberty and freedom of movement violated time and time again, without justification.
We know this can't continue. We also know that with your help, we have the power to make change happen.
Tell the Immigration and Customs Enforcement Director, Mark Moore to release Valquiria so she can be reunited with her son. Humanity needs you.
The Law
Since his election in 2016, President Trump has regularly demonised asylum seekers as 'criminals' or accused them of taking advantage of 'loopholes' in the immigration system when referring to the asylum process. He's threatened a barrage of hostile measures to 'stop them', including building a wall along the USA's 2,000-mile border with Mexico.
Yet in reality, the administration has sought to dismantle the US asylum system through policies and practices that include: 
Mass illegal pushbacks of asylum-seekers at the US-Mexico border
Illegally breaking up thousands of families by separating children from their parents
Limiting where and when individuals can apply for asylum
Increasingly relying on the use of arbitrary and indefinite detention of people seeking protection
All of this is in violation of international law.
Under international law, anyone who arrives on US soil or seeks to enter US territory to claim asylum must be allowed to do so and have their case heard by the authorities. The US cannot ban asylum seekers from certain countries, and it cannot return individuals to countries where their lives or safety may be at risk.
The US authorities must end their hostile treatment of migrants, refugees and asylum-seekers and stop viewing those in the caravans as a threat. It is a movement of people and families who, to the last person, deserve safety.