Jack Dorsey: clean up #ToxicTwitter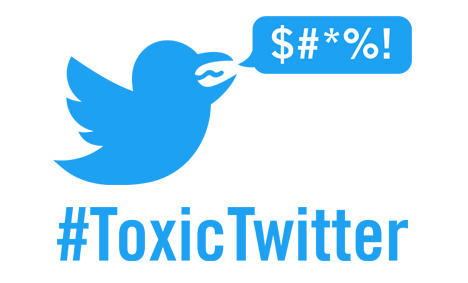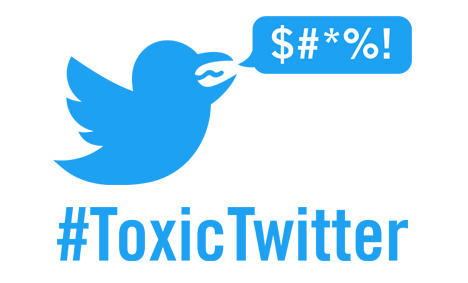 Every day, women on Twitter face a barrage of violence and abuse: from racist and sexist attacks to rape and death threats, they've seen it all.
Twitter claims to be a champion of free expression, but women are routinely leaving the platform as the unchecked violence and abuse they receive becomes too much to bear.

Tell Twitter's CEO Jack Dorsey that he must clean up #ToxicTwitter, making sure it's a safe space for women by enforcing its rules on hateful conduct and abuse.
Jack Dorsey: clean up #ToxicTwitter
#ToxicTwitter
Twitter started with a simple, but powerful idea: Let people tell their story about what's happening in the world right now.
But what's really happening on Twitter is that violence and abuse against women is running rampant. It's become an incredibly toxic place, especially for women, who are routinely leaving the platform because of the constant violence and abuse.
It's become so bad that only 9% of women in the UK believe Twitter is doing enough to stop violence and abuse of women.
This is a human rights issue. Women are so scared or disgusted to use Twitter that they are silencing themselves – this violates their right to free speech and freedom of expression.
Real physical danger
'After five years of online harassment coupled with offline harassment, I have basically reconciled with the fact that I'm prepared to die for the work I do. That might happen. If you get 200 death threats, it only takes one person who really wants to kill you.'
Pamela Merritt, reproductive rights activist
Although violence and abuse on Twitter happens online, it has real life consequences.
In a 2017 poll we found that 55% of women who received harassment and abuse online said that they experienced anxiety, stress or panic attacks as a result. What's more, over a third felt their physical safety was at threat due to the harassment and abuse they received.
Women have told us about the precautionary measures they have taken to protect their family from this abuse. One woman told us that she changed her child's last name at school. Another said she turned down media appearances once her pregnancy became visible because she was terrified of any abuse or violence online targeting the baby.
Violence and abuse are an attempt to scare women into silence. Twitter must not allow this to go unchecked.
Shamed into silence
Almost every woman we have interviewed about violence and abuse on Twitter has said that there was a sexist or misogynistic tone to the abusive messages she received. These are often references to stereotypes such as telling women to 'get back in the kitchen', but are also often hideously graphic and sexually violent.
Dr Emily Grossman told us about a barrage of abuse she experienced on Twitter following an appearance in a TV debate:
'There were comments saying I must be a feminist and be crazy and asking why I hate men or suggesting that maybe my uncle raped me… There were personal attacks on me and my appearance, there was sexually abusive and aggressive language... people talking about their c**k and slapping it around my face, what they wanted to 'do' to me, tearing me a new a***hole.'
Dr Emily Grossman, science broadcaster
When a woman is part of an ethnic minority and/or identifies as LGBTI then the abuse will often be racist, homophobic and/or transphobic.
UK politician and activist Seyi Akiwowo told us that abuse she experienced on Twitter and other social media platforms included racial slurs like 'n*gger', 'n*ggerress', 'negro', references to lynching and being hanged, as well as 'monkey', 'ape' and getting told to 'die of an STI'.
Meanwhile, Rani Baker, a US writer and illustrator, told us about the abuse she experiences on Twitter as a trans woman:
'People have made so many dehumanising and humiliating assumptions about, references to, and descriptions of, my body, surgical results, sexual orientation and proclivities, general lifestyle and behaviours that it could fill a book.'
Writer and illustrator Rani Baker
Attacking a woman's identity is a blatant attempt to shame her into silence. This cannot be tolerated by any online platform – especially not one as popular and influential as Twitter.
Twitter's breaking its own rules
Despite having policies explicitly stating that hateful conduct and abuse will not be tolerated, Twitter is failing to enforce these policies when women report violence and abuse.
When women have taken the time to report abusive content Twitter often fails even to respond. This creates mistrust and a lack of confidence in the company's reporting process and sends a clear message that they do not take this issue seriously.
The result is that women may simply stop reporting – and so the violence and abuse goes on unchecked.
Movements like #MeToo and #TimesUp show that Twitter has become a powerful place to promote women's rights. Twitter wants to be a part of this, publicly announcing that it 'stands with women to make their voices heard'.
But in reality this isn't happening.
We must tell #ToxicTwitter to clean up its act. Please help now by emailing Jack Dorsey, Twitter's CEO.