THANKS FOR SHOWING YOUR SUPPORT, !name
Thank you for taking action. You've helped change governments' minds, free prisoners and stop executions.
Help us to keep campaigning for people all over the world who are denied their human rights by making a financial donation if you are able.
By donating from this page, your money will go to support the work of Amnesty International UK Section Charitable Trust
Help get retired father home to his family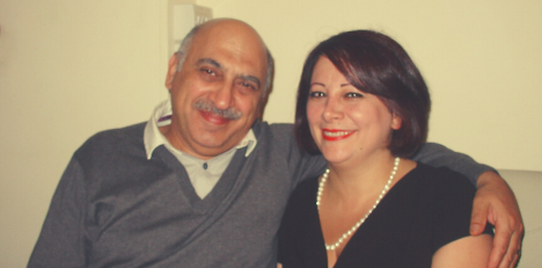 Anoosheh Ashoori is a retired British father and husband who has been arbitrarily imprisoned in Iran for over four years
Read more
Anoosheh was visiting his elderly mother in Tehran when he was arrested by Ministry of Intelligence agents in August 2017 and arbitrarily detained in Evin prison.
He was subjected to torture, repeatedly interrogated without a lawyer present and forced to sign "confessions" while sleep deprived - without knowing what they said. After a grossly unfair trial, he was given two sentences of 10 and 2 years in prison on charges of "cooperating with a hostile state against the Islamic Republic" and "obtaining illicit funds".
Despite the treatment Anoosheh endured, his family in the UK were encouraged by the government not to speak publicly about his situation. However no progress has been made in securing his release over the last 3 years and 8 months, and his family are concerned for his physical and mental health & wellbeing. 
According to Anoosheh's wife, Sherry, he has attempted suicide twice and went on a 17-day hunger strike in protest against his detention. As of April 2021, his family believes that he has contracted COVID-19, due to the overcrowded, inhumane and unhygienic conditions in Evin prison. He is at heightened risk of severe illness or death without the ability to seek treatment. The UK government must act quickly.
Getting Anoosheh home urgently should be of the highest priority for the UK government. Sign the petition now.