Egypt: Journalism is not a crime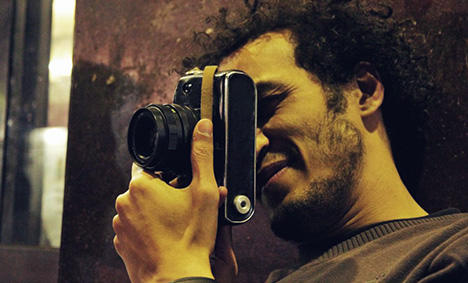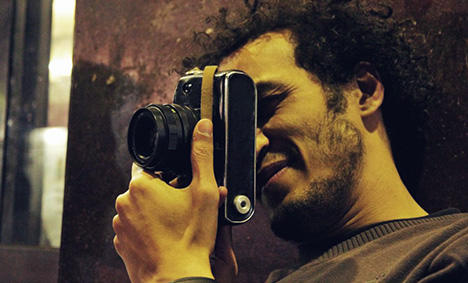 Photojournalist Shawkan has been locked up in a brutal Egyptian prison for over four years. His crime? Showing the world the horrendous human rights abuses happening in his country.
He is due to be sentenced at the end of June and could face the death penalty. We urgently need your help to secure his release.

Tell the Egyptian authorities to drop the charges and release Shawkan immediately.
Egypt: Journalism is not a crime
The situation
Mahmoud Abu Zeid, known as Shawkan, was 25 when he was arrested simply for doing his job on 14 August 2013. 
He was covering a sit-in protest when Egypt's security forces burst in, killing between 800 to 1,000 protesters in cold blood. This came to be known as the Rabaa Massacre.
Shawkan was beaten, accused of trumped up charges and thrown in jail – mercilessly punished for trying to expose the horrors of the Egyptian regime. He is due to be sentenced on 30 June and could face the death penalty, along with 738 other protesters detained that day.
Shocking conditions
Shawkan has now lost over four and a half years – an eighth of his life – in Egypt's brutal Tora prison.
When first brought in he was repeatedly punched and whipped with a belt, left to languish in a cell without receiving treatment.
Since then he has been beaten, tortured and refused the proper medical care he requires for Hepatitis C – a life-threatening disease from which he suffers.
The death penalty looms over his head. Hearings have been repeatedly scheduled and postponed – over 50 times. He is yet to even be formally charged with a crime.
Crackdown on journalism
Journalists face unprecedented threats in President al-Sisi's Egypt with the highest number behind bars in the country since records began in 1990, according to the Committee to Protect Journalists.
Journalists have been jailed for covering protests, airing anti-government views or reporting on injustice – especially against the Muslim Brotherhood group, which Egypt considers a 'terrorist organisation'. 
Many are accused of the ambiguous charge of "spreading chaos", while any anti-government message is labelled "fake news".
Not only are we demanding that Egypt releases Shawkan immediately and unconditionally, we also urge them to respect, protect and uphold the right to freedom of expression and a free press in Egypt.