Demand justice for Syrians killed by US-led coalition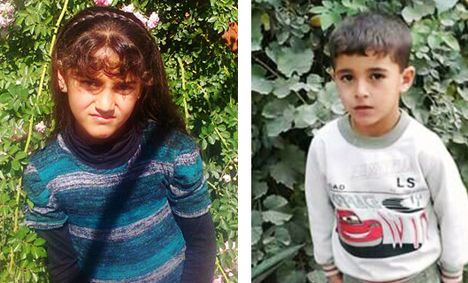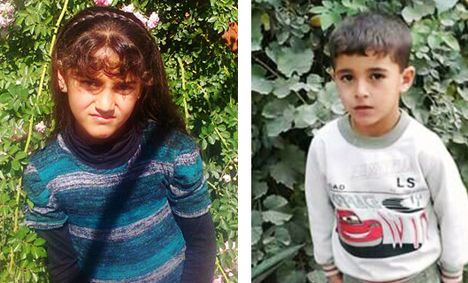 Missiles rained down on Mohammed Aswad's family as they took shelter in a cellar. When Mohammed regained consciousness hours later, he went to get help but Kurdish troops detained him. Meanwhile, eight of his family members died under the rubble including Amal, 13, and Ammar, 8 (right).
Last year, US, UK and French forces killed entire civilian families in Raqqa, Syria. Urge the UK Defence Secretary to properly investigate and provide justice for the victims.
Demand justice for Syrians killed by US-led coalition
War of annihilation
'We thought the forces who came to evict Daesh would know their business and would target Daesh and leave the civilians alone. We were naïve. By the time we had realised how dangerous it had become everywhere, it was too late; we were trapped.'
- Rasha Badran, resident of Raqqa who lost almost her entire family, including her only one-year-old daughter Tulip, whose tiny body they buried near a tree before fleeing the city.
Our team of researchers visited Raqqa, a city in north-east Syria, and reported a level of destruction beyond anything they have seen in decades of covering conflicts around the world.
Our latest investigation has revealed that more than 1,600 civilians were killed as a direct result of US, UK and French airstrikes during the US-led Coalition's military assault on the Syrian city Raqqa in 2017.
In June 2017, the US-led coalition - including France and the UK - launched a military operation to force the IS armed group from Raqqa.
But instead of only targeting IS, they killed hundreds and injured thousands of civilians, while obliterating much of the city.
Raqqa's residents were trapped as fighting raged in Raqqa's streets between IS militants and Kurdish-led Syrian Democratic Forces (SDF) fighters, all while the coalition's airstrikes rained down.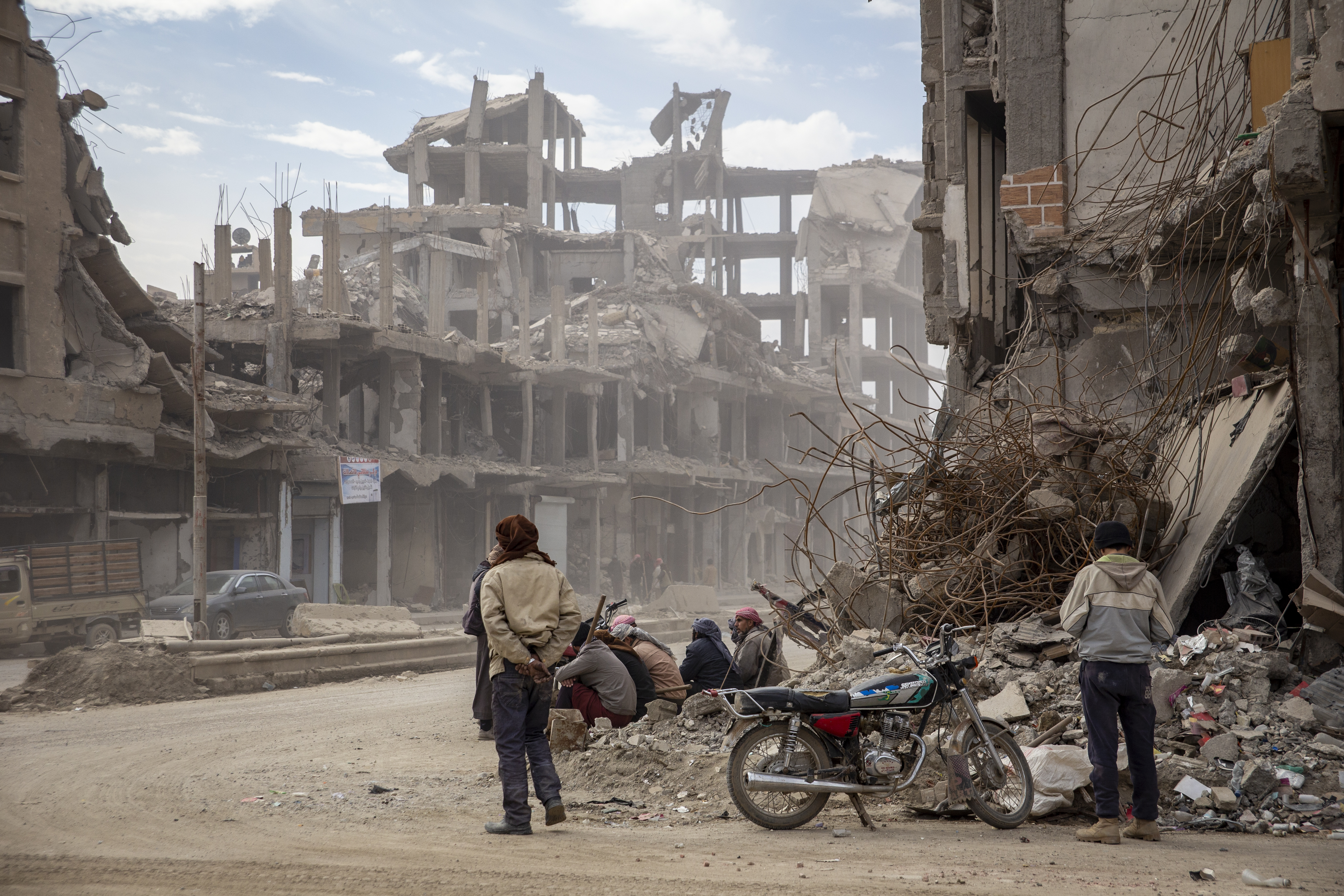 A fate worse than Daesh?
Despite the Coalition's insistence that 'there has never been a more precise air campaign in the history of armed conflict,' hundreds of civilians were killed by the aerial bombardment. Our evidence shows that several Coalition attacks violated international humanitarian law.
People we spoke to told us that, even though they suffered immensely during the three and a half years of Islamic State control over the city, the death and destruction caused by the US-led coalition military campaign was worse.
Islamic State operate amongst civilians and use them as human shields – a tactic known well ahead of the campaign. Coalition forces failed to take the precautions needed to minimise harm to civilians.
Admission of guilt
On 26 July 2018, the US-led coalition finally accepted responsibility for dozens of civilian deaths in Raqqa, as documented in our investigation.
The coalition acknowledged that its aerial bombardments between June and October last year killed 77 civilians, including 24 children and 25 women. 
After previously slamming a June report by Amnesty International, the US-led military coalition fighting ISIS is now acknowledging findings by the group that 77 civilians were in fact killed during airstrikes conducted in Raqqa, Syria, last summer https://t.co/eH2ZCjaEtp pic.twitter.com/PexjYedwHb

— CNN International (@cnni) August 7, 2018
But this is only the tip of the iceberg. The survivors and witnesses we spoke to pointed to a civilian death toll in the high hundreds.
Now it's time for the UK Defence Secretary Gavin Williamson to set the record straight after he sought to discredit our findings in the House of Commons. He needs to explain how the UK intends to investigate civilian deaths in both Raqqa and Mosul.
What you can do
Send an instant email to the UK's Defence Secretary, Gavin Williamson, demanding that he:
Proactively investigate UK airstrikes that killed civilians
Publish the findings, including the number of deaths caused
Publicly acknowledge that the UK has a responsibility to minimise civilian casualties under international law
Accurately report the scale of the coalition's combat operations and the devastating impact on Raqqa's civilians
By serving justice for those who were unjustly killed in Raqqa, we can help make sure that similar crimes never happen again.
Read about our latest 2019 report here.
The families
The Aswad family
The Aswads were a family of traders who had worked all their lives to construct a building in Raqqa.
Some family members stayed in Raqqa when the military operation began in order to protect their property, seeking shelter from the shelling in the basement of the building.
On the evening of 28 June 2017, the building was destroyed by a coalition airstrike, killing eight people, most of them children.
Mohammed Aswad, the only survivor, told us:
'The children who died were good kids… Amal was only 13 but she helped out a lot with the housework after her mother had died two years previously. Anas was 12. He had an old bicycle and he wanted a new one. The youngest to die was eight-year-old Ammar.'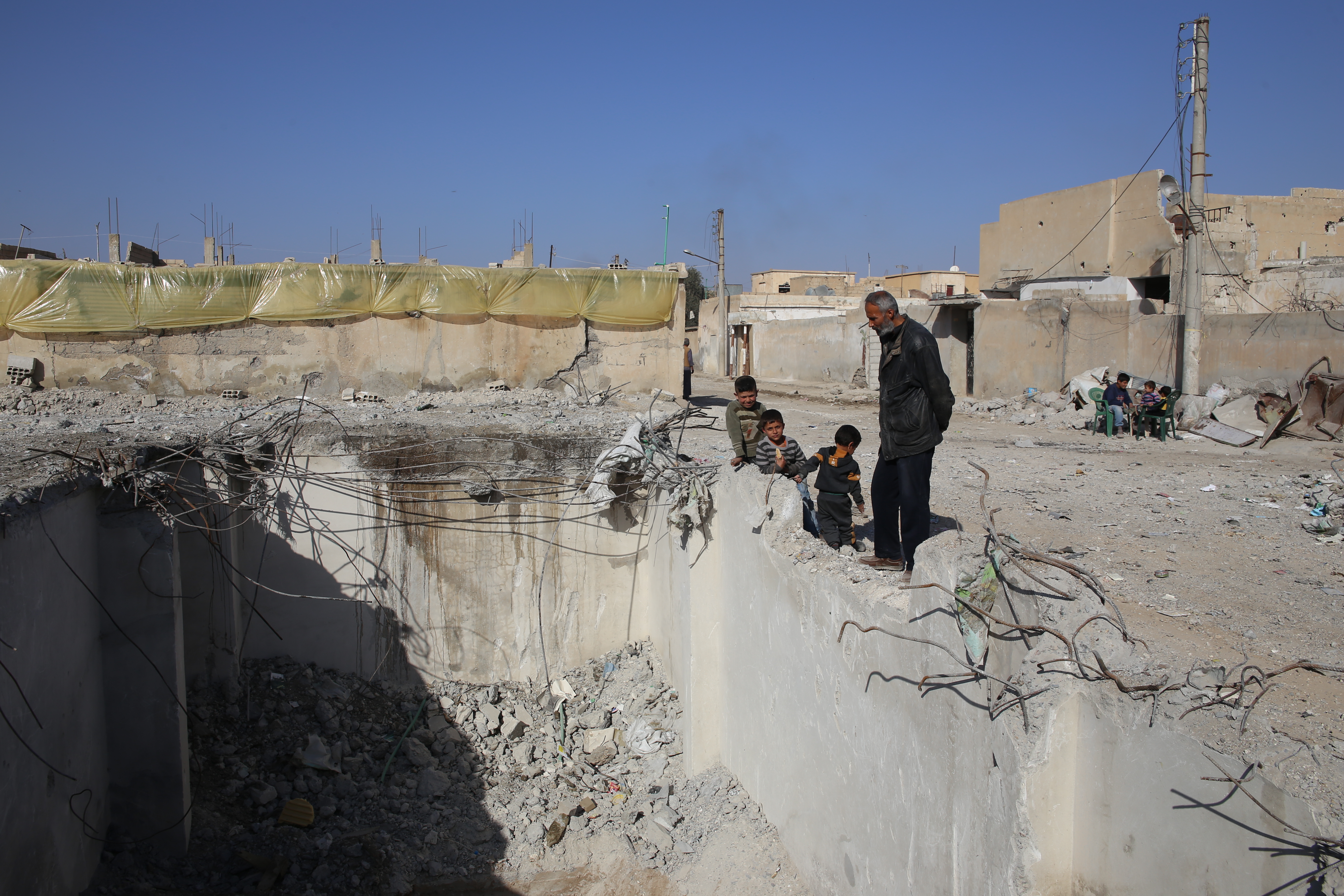 The Hashish family
The Hashish family lost 18 members. Nine were killed in a coalition air strike, seven were killed as they tried to flee via a road which had been mined by IS, and two others were killed by a mortar seemingly launched by the SDF.
Munira and several of her children survived and eventually managed to escape 'by walking over the blood of those who were blown up as they tried to flee ahead of us,' she said.
Smugglers – often IS members – knew how to avoid the group's snipers and mines. They charged hundreds of US dollars per person to guide civilians out of Raqqa. The price increased as the military operation progressed.
Unable to afford the smugglers' fees, Munira and her family attempted to leave on their own, despite the danger.
'We had tried to escape the city but couldn't manage it. About five days after 'Eid' we tried to flee across the river but Daesh caught us. They beat the men very badly and detained me and the other women in a house for a day before they let us go.'
Munira Hashish
After her husband and brother-in-law were killed in a mortar strike, Munira and her family again tried to flee. However the road they took was mined. Seven family members were killed and the rest were injured.
The survivors had no option but to return home. A few days later, a coalition airstrike destroyed their home, killing nine more members of the family.
The Badran family
39 members of the Badran family were killed in four separate Coalition strikes as they fled from place to place, desperately trying to avoid rapidly shifting front lines, and being killed and injured in the very places where they sought shelter.
As the Badrans moved from neighbourhood to neighbourhood to escape the fighting, shelling and air bombardments, they came under fire from both Coalition aircraft and IS snipers, who were trying to keep civilians in areas under IS control to serve as human shields.
'It was completely silent except for the planes circling above. We hid in the rubble until the morning because the planes were circling overhead. In the morning, we found Tulip's body; our baby was dead. We buried her near there, by a tree.'
Rasha Badran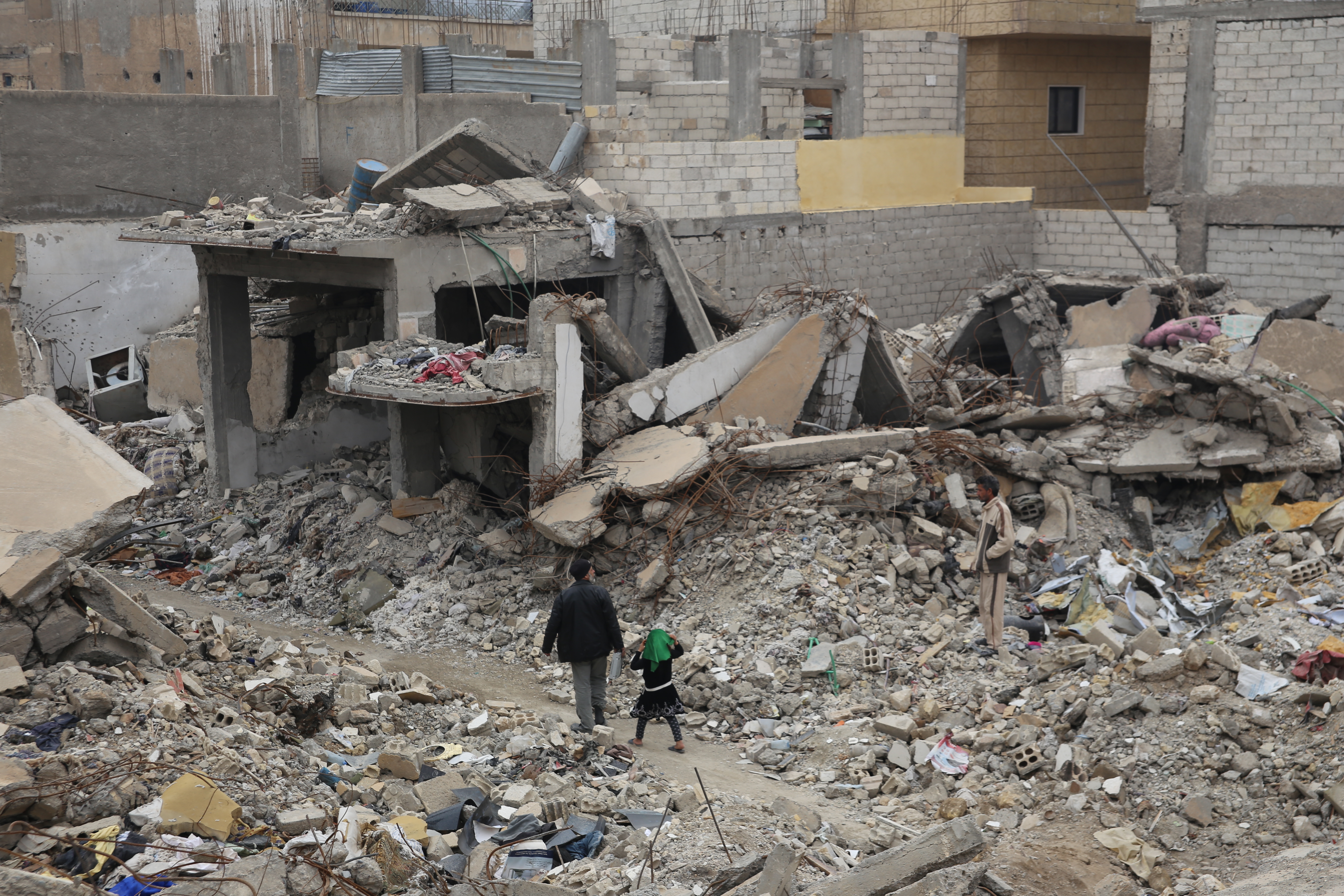 Mission to Syria
Our researchers travelled to Raqqa in February 2018 and spent two weeks visiting 42 locations of strikes and interviewing 112 witnesses and survivors.
By the time we visited, all neighbourhoods of Raqqa were accessible, though certain roads and buildings could not be accessed due to the possible presence of mines.
We visited every neighbourhood in Raqqa and spent considerable time in the Jezra intersection, Dara'iya, Nazlet al- Shehade, Harat al-Sakhani, al-Fardous and Harat al-Badu.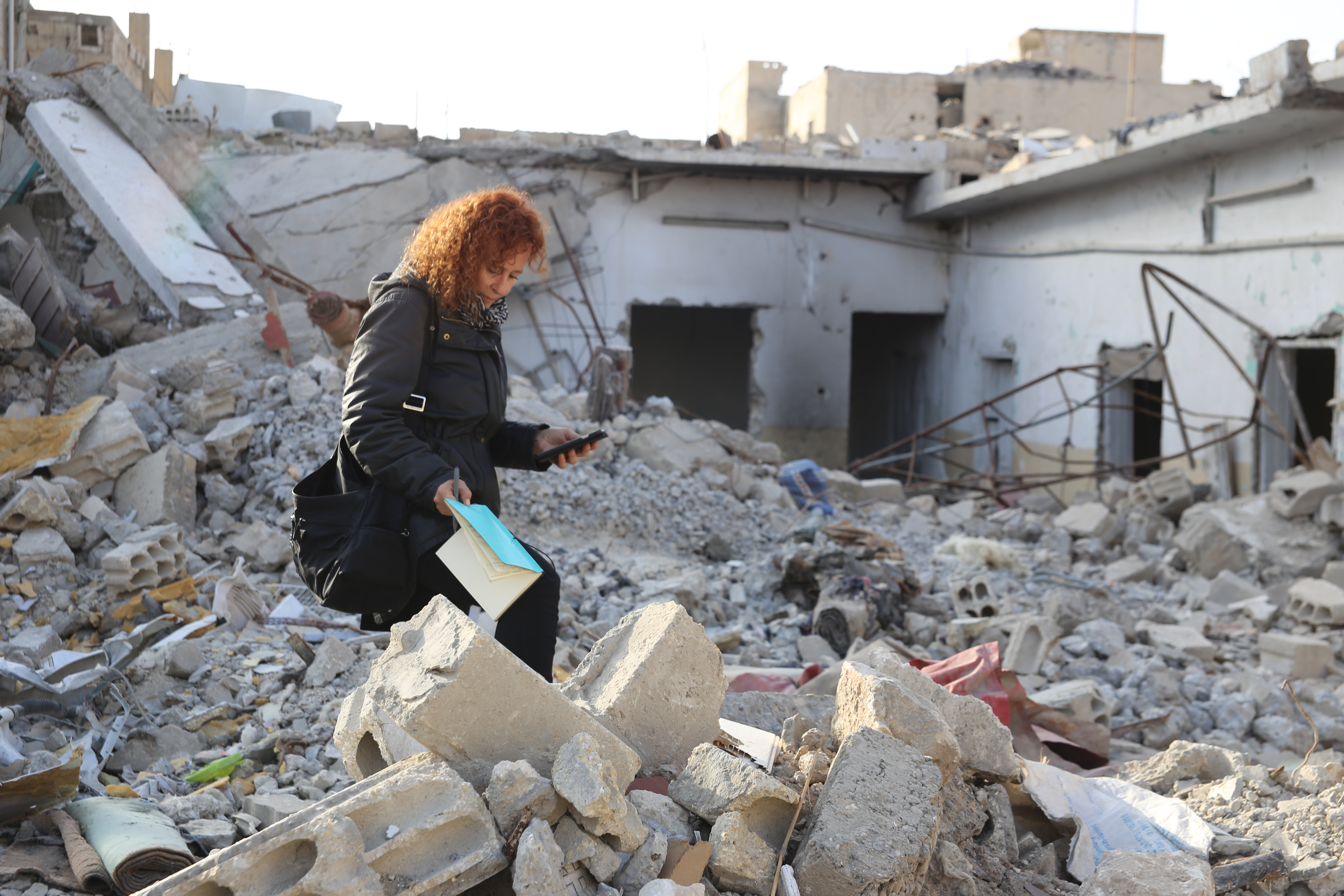 We also analysed satellite imagery and reviewed other publicly available material to help us document the experiences of four families whose cases are emblematic of wider patterns.
The evidence reveals that several coalition attacks violated international humanitarian law. Some of the strikes were disproportionate or indiscriminate and as such unlawful and potential war crimes.