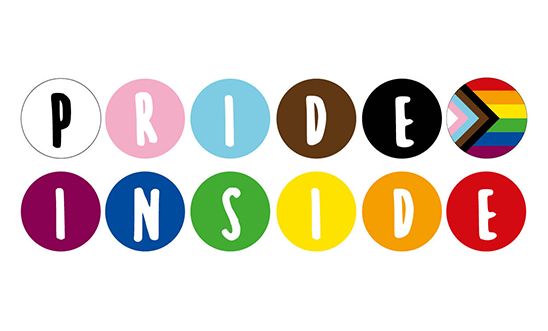 Pride is a time where people get together with friends to celebrate LGBTI+ culture and address issues still facing the community. This year, because of lockdown and social distancing measures, it's going to look very different. We're calling on our supporters to host lockdown compliant Pride Picnics using video conferencing apps to raise money to raise funds for Amnesty International UK and support our work on LGBTI+ rights.
The money you raise will help Amnesty International UK continue to fight for the rights of LGBTI+ in the UK and across the world. Whether it's equal marriage, the right for trans people to self-identify, or the right of LGBTI+ to live and love freely without the fear of violence and oppression, we're there campaigning directly and supporting the work of others.
Read more about our work on LGBTI+ rights.
How to organise a Pride Picnic
Pick a date: There are Pride events across the country throughout the whole summer so pick any date that works for you and your friends. June 27 is global pride.
Choose your videoconferencing app: What app are you going to use so people can join remotely? There are loads of options including Zoom and WhatsApp but use whatever you and your friends are comfortable with.
Invite friends: Invite as many people as possible and make sure they have all the info. they need to join in. Start a WhatsApp group so everyone can keep up-to-date with what's happening.
Plan the day: Decide what activities you're going to have at your picnic. You could have a baking contest, see who can design the best pride themed cocktail, organise remote karaoke or anything else you can think of.
Choose an action: read about our work on LGBTI+ rights and decide what campaign you're going to take action on at your Pride Picnic.
Setup your fundraising page: use Just Giving, Virgin Money Giving or Facebook to setup a fundraising page so you can raise money for Amnesty International UK at your Pride Picnic.
Enjoy yourselves: once you have everything in place, all that's left is for you to enjoy the day!
Lockdown Compliance
The lockdown and social distancing measures in place to slow the spread of Covid-19 are subject to change and could affect your plans. Please check the relevant authorities in your area for the latest regulations. See below for a list:
Get in touch
If you want to discuss ideas for your Pride Picnic, or want help with the technical side of things, get in touch with our Community Fundraising and Events fundraising team using the details below:
Email: fundraise@amnesty.org.uk 
Phone: 02070331650
Our office is currently closed but we're working from home and are on hand to support you.