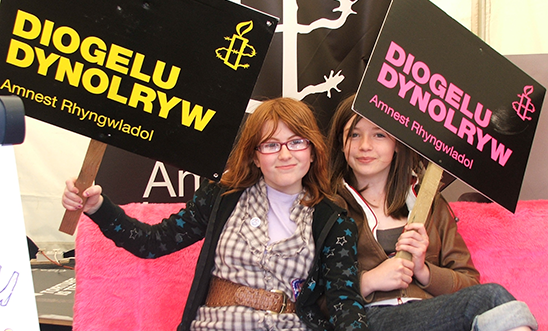 We work on regional, national and international human rights issues across the UK.
Get involved with Amnesty in your area
We have a network of activists across Wales. If you live in Wales and are looking to get more involved in human rights activism, we recommend you find an Amnesty local group near you.
At university? See if your university has a group or think about setting up a group at your uni
At school? Find out more about school groups
Welsh-language resources
We produce a range of education resources for primary and secondary school classes - many of them in Welsh.