Vietnam: Early release for prisoner of conscience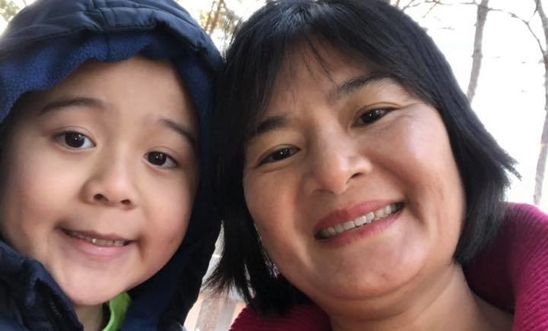 Well-known human rights defender, Tran Thi Nga, was unexpectedly released from prison on 9 January 2020, after serving three years in prison for her peaceful activism. Her release was conditional, based on her agreement to go into exile. Tran Thi and her family have since arrived in the USA, where they will begin their new lives.
Following her release, Tran Thi shared the following message, "I thank Amnesty International for your tireless effort in demanding for my freedom, I am happy that my family are now reunited and living in peace. However, there are still many prisoners of conscience in Vietnam, I sincerely hope that Amnesty International will continue to fight for their freedom".
Tran Thi was one of 94 known prisoners of conscience in Vietnam included in the list released by Amnesty International in April 2018. Vietnam is one of the most prolific jailers of peaceful activists in Southeast Asia. Prison conditions are especially harsh for prisoners who are detained for political reasons.
Tran Thi is a survivor of human trafficking, who began her human rights work by advocating against human trafficking. She has worked on a broad range of issues since then, including advocating for the rights of migrant workers and displaced persons, as well as environmental rights. During her years of activism, Tran Thi has faced several threats and attacks. In May 2014, an assault from plain-clothes police left her with a broken arm and leg.
Tran Thi was convicted and sentenced, in July 2017, to nine years in prison and five years on house arrest, for "conducting propaganda against the state", for her involvement in peaceful protests following the 2016 Formosa Disaster.
Legacy of the Formosa Disaster
In 2016, an environmental disaster, often referred to as the Formosa Disaster, led to the outbreak of mass protests across Vietnam. Industrial waste was dumped into the waters off the central coast of Vietnam by a Taiwanese owned factory – who later admitted responsibility for the incident. The disaster killed hundreds of thousands of tonnes of fish, and left millions of people unemployed.
People across the country spoke out in anger, and people in Hanoi and Ho Chi Minh City took to the streets in 2017 to protest the lack of response from the Vietnamese government. Many people were beaten by the police and detained during the protests. In the months after the protests, the authorities arrested many activists. Around 40 people are known to have been arrested in connection with the protests, and at least a dozen known activists have fled the country to seek asylum in Thailand.
Torture and other ill-treatment, including incommunicado detention, prolonged solitary confinement, beatings, and deliberately withholding medical treatment are absolutely prohibited under international human rights law, but remain common practices in Vietnam.
NO FURTHER ACTION IS REQUESTED. MANY THANKS TO ALL WHO SENT APPEALS.
Downloads