Saudi Arabia: Arrested At 14, Tortured, Now Faces Execution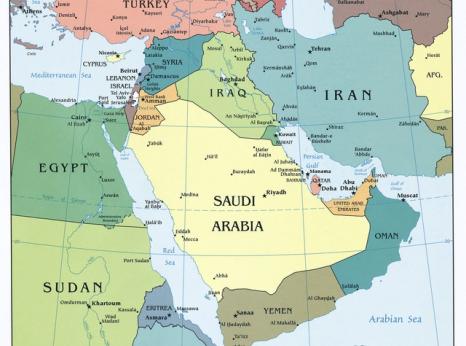 44
days left to take action
On 27 October 2019, Abdullah al-Huwaiti was initially convicted to death by a Criminal Court in Tabuk on charges related to "gang formation and armed robbery of a jewellery story", "the killing of a security officer intentionally and aggressively", "robbery of gold" and "hiding the weapons used and the stolen gold." On 10 November 2021, the Supreme Court overturned his death sentence and ordered a re-trial. On 2 March 2022, Abdullah al-Huwaiti was convicted on the same evidence and re-sentenced to death by the Criminal Court in Tabuk.
In the absence of transparent information around judicial processes in Saudi Arabia, particularly in death penalty cases, families only find out about the fate of their loved ones through the media. Amnesty International's assessment of the Appeals Court's decision to uphold the conviction and death sentence of Abdullah al-Huwaiti indicates he will be at imminent risk of execution as soon as the Supreme Court ratifies it, which could be at any moment, since families are not informed when the King ratifies death sentences at the final stage.
A Royal Order issued in 2020 announced an end to the use of the death penalty against people below the age of 18 at the time of the crime. However, the Royal Order does not extend to cases involving Saudi Arabia's main counterterrorism law, the Penal Law for Crimes of Terrorism and its Financing (2017), and more generally hadd crimes (those with fixed and severe punishments) or crimes punishable by qesas (retribution-in-kind) under sharia law.
On 13 March 2022, Saudi Arabia's Ministry of Interior announced the execution of 81 people, in a shocking mass execution of people who had been convicted of a wide range of offences, including "terrorism"-related crimes, murder, armed robbery and arms smuggling. A number of those executed were also convicted of offences such as "disrupting the social fabric and national cohesion" and "participating in and inciting sit-ins and protests" which describe acts that are protected by the rights of freedom of expression, peaceful assembly and association. 41 of those executed were from Saudi Arabia's Shi'a minority.
In 2021, Amnesty International documented a sharp rise of 140% in executions carried out by the Saudi Arabian authorities, from 27 in 2020 to 65, including 1 woman. The rising executions trend continues into 2022, with 120 people executed so far between January and June 2022.
As of today, 144 countries have abolished the death penalty in law or practice. Amnesty International opposes the death penalty in all cases without exception regardless of the nature or circumstances of the crime; guilt, innocence or other characteristics of the individual; or the method used by the state to carry out the execution. The organization campaigns for total abolition of this cruel punishment.