UK government's mass spying ruled unlawful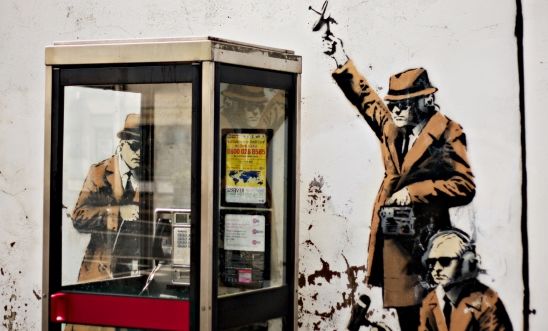 GCHQ mass surveillance and data sharing was unlawful rules IPT in shock decision. © abrinksy on Flickr, used under creative commons
We have won a historic victory against the UK government's spy agencies, GCHQ, Mi5 and Mi6 over their indiscriminate surveillance practices.
The ruling by the Investigatory Powers Tribunal – a secretive legal body responsible for monitoring the shadowy world of the UK secret services – said that GCHQ's access to (and use of) private communications swept up in bulk by the National Security Agency (NSA) breached human rights laws.
This is the first time in its 15-year history that the Investigatory Powers Tribunal (IPT) has ruled against an intelligence agency.
The landmark verdict proves that mass surveillance sharing on such an industrial scale was unlawful, and a violation of our rights to privacy and to free expression.
'Governments around the world are becoming increasingly greedy and unscrupulous in the way they sweep up and use our personal information. This is about showing that the law exists to keep the government spooks in check.'

Rachel Logan, Amnesty's legal programme director
Human rights at risk
We brought the case against the agencies, together with other rights organisations, following the disclosures about mass surveillance made by whistleblower Edward Snowden in 2013.
Thanks to Snowden's revelations, the world is now aware of the extraordinary scale on which US and UK security services intercept and store our digital communications, including emails, messages on social networks and internet histories.
That includes not just the UK getting hold of what the US has picked up in its 'Upstream' and 'PRISM' programmes (which can cover Google, Facebook and other US-based internet platforms), but the UK's very own 'full-take' Tempora system, which scoops up every single communication that passes through the UK.
It's very possible that highly sensitive communications between activists around the world have been monitored as part of these programmes.
A game of cat and mouse
The IPT's ruling acknowledged that the sharing of these communications between the US and UK governments violated human rights law until the end of last year.
But even now the UK government will not publicly accept that these mass surveillance programmes even exist.
'The government has been playing a cat and mouse game over surveillance - talking about 'national security' while trying to cover up unlawful behaviour in its use of private data.'

Rachel Logan
Secret rules about secret practices
Before this case was brought, there was simply no public information whatsoever about how and when the UK thought it could handle the data which the US had obtained. We had to force them to disclose what turned out to be a puny two-paragraph public summary of those rules during the case. 
Due to that disclosure, the IPT – stunningly – ruled in December that the sharing of surveillance date between the UK and US is now lawful because there is supposedly enough 'signposting' in public about what is going on 'below the waterline'.
So, that means up until that disclosure, the spying programme broke the law – but because they revealed a few vague details of how they gather and store that information – it's now legal for them to continue doing so.
We strongly disagree with this decision.
Those forced disclosures made by the government are insufficient and fall far short of making its activities lawful.
We won't stop here – we are planning to challenge the earlier ruling at the European Court of Human Rights.
But until then, while we're pleased to see it acknowledged the programme has been unlawful up until very recently, the ruling means that the two spy agencies will retain unrestricted access to global communications with minimal safeguards in place.