Tunisia's victim-blaming laws are punishing survivors of sexual abuse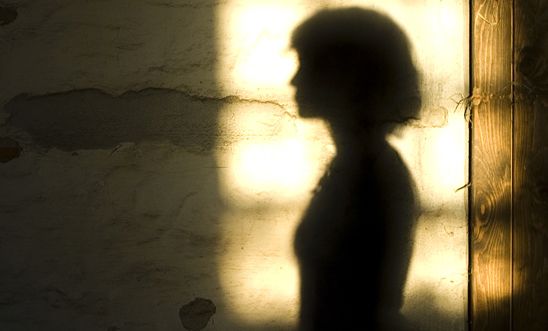 © iStock
A woman who is raped in Tunisia will be held responsible for her assault. A gay man who is attacked is much more likely to be prosecuted than his attacker. Tunisia's discriminatory laws are normalising prejudice and victim-blaming. They urgently need to be changed.
Read the full report on Tunisia's discriminatory laws (PDF)
Sexual violence against women is rife
Nearly half of all women in Tunisia have experienced violence of some kind at least once, according to a survey carried out by the Tunisian government in 2010. Of the women polled, 15.7% say they had experienced sexual violence. But these are just the reported stats – the true scale of the problem in the country is unknown and likely to be far more widespread.
Incidents of sexual violence are massively underreported. There's a reason for that: the attacked person can be prosecuted and punished for assaults against them.
The laws that punish the victims of abuse
Rape unpunished within marriage
Violence in relationships was by far the most common form of sexual abuse documented by the Tunisian government in the 2010 survey. Yet Tunisian law fails to recognise rape as a crime when it takes place within a marriage. On top of this, the law still allows rapists to dodge punishment by marrying their teenage victims.
Survivors of family violence are often told by the police or their own families to simply 'deal with it' or 'assume your responsibilities' – suggesting that married women should accept that their husbands abuse them.
Sexual violence against children
Under Tunisian law. rapists and abductors of teenage women and gils can escape prosecution by marrying their victims afterwards, as marital rape is not a crime. The girl must consent to the marriage, however in the words of one health worker we spoke to 'A girl who has lost her virginity, it's difficult to find her a huband.'
Hate crimes against LGBTI people
Having same-sex relationships is illegal in Tunisia. Reporting assaults or attempted attacks to the police if you are gay will only bring you to the attention of the authorities.
In 2009, 37-year-old Hedi was arrested and prosecuted for engaging in same sex activity after he reported an assault. He had been pushed into his own car by three men as he was leaving a friend's house. One of the men raped him, and his phone and money were stolen. The police asked Hedi to sign a statement.
Distracted by his parents' arrival at the station, he signed without reading the statement. "I was arrested and placed in a cell," he said. "The three men that assaulted me were placed there as well'
Hedi told us that his statement had been changed to say that he had agreed to sex with the three men.  He was sentenced to six months in jail but was released four months later after his sentence was reduced on appeal.