Over one hundred civilians dead in Syrian airstrikes on al-Raqqa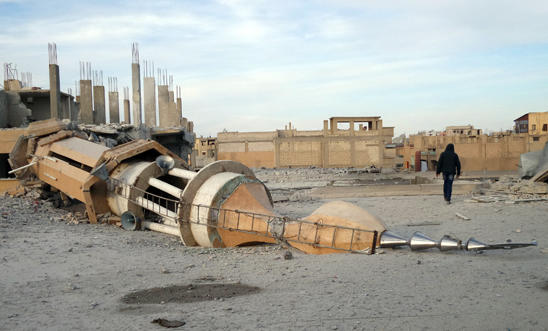 A man walks past a damaged mosque after airstrikes on al-Raqqa, which is controlled by the Islamic State © REUTERS/Nour Fourat
In November last year, Syrian government forces carried out ruthless airstrikes in the city of al-Raqqa. 14 children were among those killed in attacks that hit highly populated areas including a busy market and a mosque as well as shops, a transport hub and a residential building. 
The government claims that the attacks were meant to target members of Islamic State, and the bases it holds. But our research shows that there aren't any military targets near most of the places worse hit. 
The map below shows where the strikes fell and the awful devastation caused. Some attacks give every indication of being war crimes. For full insight download our report.