Youth groups activity pack, March 2014 - Women in Afghanistan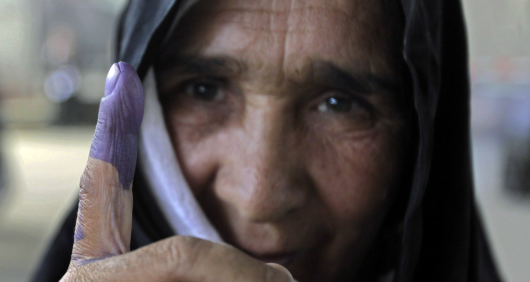 Once again, Afghan women's rights are at risk. Next month, Afghanistan goes to the polls to vote on a new President. Later this year, international forces will withdraw from the country. Over the last decade, great gains have been made in securing basic rights for women in Afghanistan, but now is a precarious time for women in the country, and the steps made towards securing women's human rights could easily be lost.
In this mailing you will find:
An introduction to the issue: what human rights have Afghan women been deprived of in recent years?
Instructions for your youth group to support women human rights defenders in Afghanistan with a solidarity photo action
Guidance on how to meet your MP to make sure they act on the issue
Information on holding a performance of 'Even if we lose our lives', a special script we've put together to raise awareness of the human rights issues Afghan women face in their everyday lives.
Supplementary resources
Youth Urgent Action Network
This month we're supporting the case of Lui Xia, a prisoner of conscience who is under illegal house arrest by her government in China.