Urgent Action: One year in prison for unlawful abortion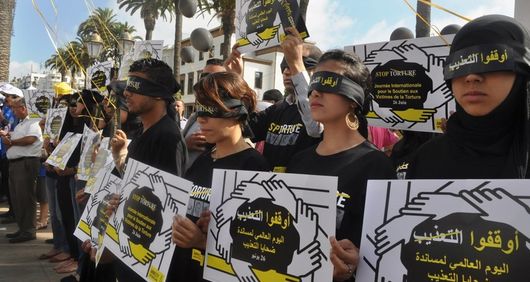 AI Morocco actions
Moroccan journalist, Hajar Raissouni, and her fiancé, Amin Rifaat, were sentenced to one year in prison for abortion related offences and sex outside of marriage on 30 September 2019. The doctor involved in the alleged abortion was convicted and sentenced to two years in prison, while two other members of medical staff received suspended sentences of one year and eight months, respectively. 
On 4 September Hajar sent a letter from prison through her newspaper, Akhbar al-Yaoum. She mentioned that while in custody, she was interrogated about her political writings, and was asked about one of her colleagues at Akhbar al-Yaoum. She was also asked about her family, including her uncle Ahmed Raissouni, a prominent theologist and the ex-president of the Mouvement de l'Unicité et de la Réforme (MUR), one of the largest Islamic movements in Morocco.
This information raises concerns that Raissouni's arrest was politically motivated and related to her journalistic work. In May 2019, Raissouni had published a series of interviews with Ahmed Zefzafi, father of Nasser Zefzafi, the Hirak El-Rif protest movement leader. She has also published articles critical of Moroccan authorities.
In Morocco, journalists and human rights defenders are subject to prison terms for expressing their views peacefully. Prosecutors used disproportionate and inappropriate security-related charges based on offences in the Penal Code and counter-terrorism legislation.
The editor of the newspaper Hajar Raissouni works for, Akhbar al-Yaoum, Taoufik Bouachrine, was sentenced to 12 years in prison on politically motivated charges in November 2018.
Abortion laws in Morocco
Under Moroccan law, sex outside of marriage is a criminal offence. Abortion is criminalised in all circumstances, unless the health of the pregnant woman is at risk and her spouse agrees.
However, under international law women have a right to bodily and personal autonomy, which includes being free to make their own sexual and reproductive decisions. Criminalisation of health services needed primarily by women, such as an abortion, amounts to gender discrimination.
This case is a stark reminder of the urgent need to repeal Morocco's laws criminalising sex outside marriage and abortion. These provisions violate women's rights, including the rights to bodily and personal autonomy, non-discrimination, privacy, and health.