UAE: Prisoner of conscience held in dire conditions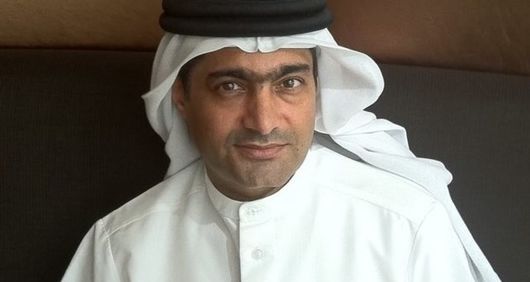 On 7 September 2019, human rights defender, Ahmed Mansoor, went on hunger strike to protest the conditions of his detention, after prison guards had beat him. He remained on strike until at least the end of October, with signs of deteriorating health. His conditions have not improved. He has remained in solitary confinement, without a mattress or access to fresh air, since his arrest on 20 March 2017.  
Background:
Ahmed Mansor is a blogger, a poet and a prominent human rights defender who received the prestigious Martin Ennals Award for Human Rights Defenders in 2015. He is a member of the advisory committee of the NGO Human Rights Watch's Middle East and North Africa Division, as well as of the advisory board of the organisation Gulf Centre for Human Rights (GCHR). He has documented the human rights situation in the UAE since 2006 and has publicly spoken out in defense of human rights on his blog, social media and in interviews with international media. Ahmed is a long-standing trusted friend of Amnesty International and other human rights organisations.
Amnesty International has worked very closely with Ahmed Mansoor over the years. Up until his arrest, he was one of the only independent voices still brave enough to speak out against human rights violations from inside the country. 
Ahmed was arrested at his home on 20 March 2017. Ahmed's trial began a year later, and on 29 May 2018, he was sentenced to ten years' in prison and a fine of 1,000,000 Emirati Dirhams (around GBP £210,700). The court also ordered that he be placed under surveillance for three years after his release.
Ahmed has been held in solitary confinement since his arrest. On 17 March 2019, he went on hunger strike to protest his detention conditions, as well as his unfair trial. He ended his hunger strike in mid-April after the authorities promised to address his demands. He was then allowed a few more family visits and was granted a phone call to his mother.
On 7 May 2019, seven UN experts condemned Ahmed's prison conditions and called for him to receive medical treatment, for his detention conditions to be improved and for him to either be given a re-trial in line with international law, or to be immediately released.
PLEASE TAKE ACTION until 29 January 2020
Please write using your own words or the template letter provided in the attached documents, in Arabic, English or your own language, to the listed address as soon as possible: 
We are recommend making a PDF of the letter, or scanning a printed copy, and posting it as an image Tweeted at the official's individual Twitter accounts. This is a bit of an experiment, because we have major difficulty getting valid postal addresses for Arab Gulf states. Twitter offers some advantages in that we can be sure the message is transmitted, even if we can't make the target read it, and in its public nature, which makes it possible that critical Tweets might be noticed if the target is concerned with his public image. The UAE government prioritises social media engagement for its own brand image.
Twitter: Crown Prince of Abu Dhabi
Sheikh Mohamed bin Zayed Al Nahyan
Crown Prince Court
@MohamedBinZayed
Vice-President and Prime Minister
HH Sheikh Mohammed Bin
Rashid al-Maktoum
@HHShkMohd
Downloads