Second update: Activist still held in detention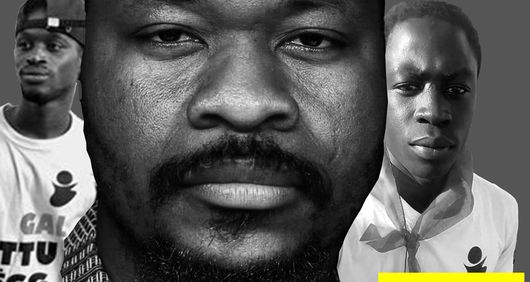 Guy Marius Sagna is still detained in Camp Penal prison in Dakar, Senegal, charged with inciting and participating in an unauthorised gathering, and rebellion. Activists Ousmane Sarr and Fallou Galass Seck were released on bail on 21 January 2020. Guy Marius Sagna must be immediately and unconditionally released. 
In a letter published on 29 January on social media, Guy Marius declared "I am in prison in a high security unit reserved for terrorists, I am the only Senegalese person who does not have the right to use the telephone, in two months I have only seen seven visitors".
Background:
On 31 December, nine activist members of the movements Gilets rouges, Frapp and Nittu Deug – including Babacar Diop – were arrested in front of the prison, Camp Penal, where they organised a sit-in calling for the release of Guy Marius Sagna, Fallou Galass Seck and Ousmane Sarr. They were released on 2 January.
Taking action
• Email: Write email to the MOJ m_sall2002@yahoo.fr and spokesperson of the government latifcoulibaly@yahoo.fr 
• Post: Send letters and postcards by post to the MOJ and copy president.
• Social: MOJ can also be targeted on social media.
Online petitions which can be handed in to Senegalese Embassies in your own country or sent by email to latifcoulibaly@yahoo.fr (Abdou Latif Coulibaly, spokesperson of the government) and MOJ m_sall2002@yahoo.fr
Downloads