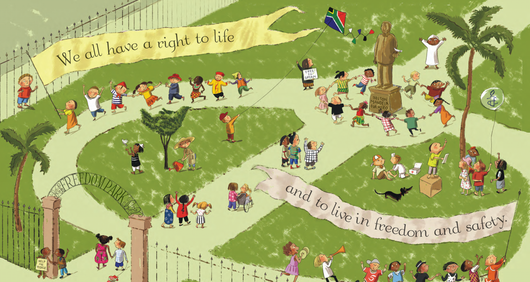 One of the wonderful images from the We Are All Born Free book made into a poster.
Shows Article 3 of the Universal Decleration of Human Rights: "We all have the right to life".
Order free by calling 01788 545 553 or emailing amnesty@mdams.com.
When ordering please quote code HRE010A.