Book and activities: We Are All Born Free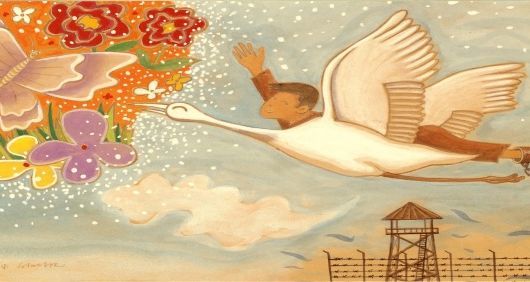 Downloadable activities to accompany We Are All Born Free. 
We Are All Born Free is an award-winning book of beautiful illustrations that interpret our human rights for ages 5+, by top illustrators including Axel Scheffler (of Gruffalo fame), Korky Paul and John Burningham. Downloadable Welsh language activities to introduce the Universal Declaration of Human Rights (UDHR) through creative writing and story-telling.
Order from the Amnesty shop.
'Amnesty's delightful book We Are All Born Free explains the importance of human rights through truly beautiful illustrations. It is clear, simple and uplifting and makes it very easy to raise difficult subjects, even with young children. It is a wonderful educational tool and I strongly believe that every school should own a copy."
Actress and author Emma Thompson
Find out more about Amnesty's resources for primary schools.
This resource is also available in Welsh.