Iran: Kurdish activist needs medical care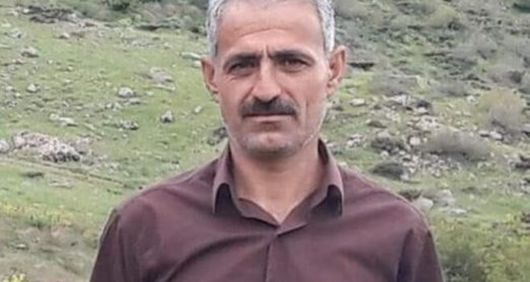 Detained labour rights activist, Bakhtiar Rahimi, from Iran's Kurdish minority, was arrested on 27 November 2019 in Marivan, Kurdistan province. Bakhtiar Rahimi has serious heart and kidney conditions, which he needs daily medication for. The Iranian authorities have denied him access to a lawyer and permitted him only one very brief phone call to his family since his arrest.
Background:
Following the outbreak of nationwide protests on 15 November 2019, the Iranian authorities implemented a deadly crackdown, killing at least 304 people – according to credible reports gathered by Amnesty International – and arresting thousands of protesters, as well as journalists, human rights defenders and students. Various government officials, including the Supreme Leader and the head of the judiciary, have labelled protesters as "villains" and "rioters", associating protesters with foreign powers. State media has called for the death penalty to be used against protest "leaders".
Amnesty International believes that, under the guise of national security, the Iranian authorities are using the protests to arrest large numbers of people from ethnic minority groups, including human rights defenders, like Bakhtiar Rahimi. Several sources have independently told the organisation that the arrests are still ongoing, including in provinces with large ethnic minority populations, such as Kurdistan.
Amnesty International's research has found that, in the days and weeks during and following the protests, the Iranian authorities have held some detainees incommunicado and subjected them to torture and other ill-treatment. In dozens of cases reported to Amnesty International, detainees have had little or no contact with their families since their arrest, with some being held in conditions amounting to enforced disappearance.
Bakhtiar Rahimi previously spent nearly one year detained without trial in Section 209 of Evin prison, under the control of the Ministry of Intelligence, following an arrest in 2008 related to his labour rights activism and support of trade unions.
Ethnic minorities in Iran face deeply-rooted discrimination, limiting their access to education, employment and proper housing. Continued economic neglect of regions with large minority populations has increased poverty and marginalisation. The Persian language is the only language used in primary and secondary education in Iran.
PLEASE TAKE ACTION until 30 January 2020
Please write using your own words or the template letter provided in the attached documents, in Persian, English or your own language, to the listed address as soon as possible: 
Prosecutor General of Sanandaj Mohammad Jabbari
c/o Permanent Mission of Iran to the UN
Chemin du Petit-Saconnex 28
1209 Geneva, Switzerland
Twitter:
We suggest targeting Iran's Supreme Leader @khamenei_ir and minister of foreign affairs @JZarif on Twitter as they are both regular users.
Downloads