India: Four men at risk of imminent execution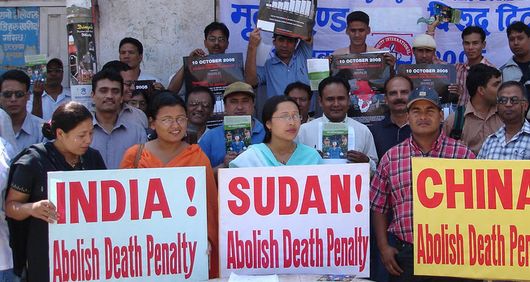 Mukesh Singh, Pawan Gupta, Vinay Kumar Sharma and Akshay Thakur are at the immediate risk of being hanged after they were convicted for the rape and murder of a 23-year-old woman in Delhi in 2012. The President of India has rejected the mercy petition of Mukesh and Vinay. 
Amnesty International opposes the death penalty in all cases and under any circumstances.
Background:
In December 2012 a 23-year-old woman was gang raped and fatally assaulted while riding on a private bus with a friend, in New Delhi. The incident generated widespread national and international coverage. Since Indian law does not allow the press to publish a rape victim's name, the victim became widely known as "Nirbhaya".
As a result of widespread public calls for improved security for women, in December 2012, a judicial committee was set up to study and take public suggestions for the best ways to amend laws, in order to provide quicker investigations and prosecutions of people suspected of sex offences.
After considering about 80,000 suggestions, the committee submitted a report indicating that failures on the part of the government and police were the root cause of crimes against women. The report contained recommendations on a wide range of issues that impact the safety of women and gender discrimination; ranging from laws on violence against women, child sexual abuse and honour killings, to principles of sentencing, the creation of adequate safety measures for women, police reforms, and electoral reform. The report opposed punishing rape with the death penalty.
Taking action:
E-mail is the best way to reach the target. All actions should be sent directly to the target.
President of India, Ram Nath Kovind
Email: us.petitions@rb.nic.in
Downloads