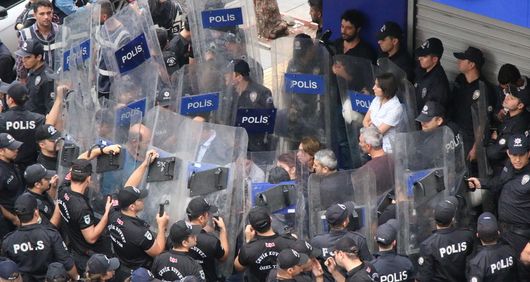 On 12 November, renowned Turkish author and former newspaper editor, Ahmet Altan, was detained after a court overturned the decision taken on 4 November to release him after three years in detention. Ahmet Altan is a prisoner of conscience and must be immediately and unconditionally released.
Background:
On the evening of 15 July 2016, members of Turkey's armed forces launched a violent coup attempt. The coup attempt was quickly suppressed, as thousands of people took to the streets and state forces overpowered the coup plotters. Hundreds died, and thousands were injured in a night of terrible violence.
On 20 July 2016, the government declared a state of emergency, which lasted two years. A massive crackdown saw scores of journalists, writers, judges, prosecutors, and perceived and real critics of the government jailed and charged as accomplices.
The day before the coup attempt, Ahmet Altan participated as a guest in a Turkish TV debate together with the programme's host, Nazlı Ilıcak, and economist and commentator, Mehmet Altan; who is also Ahmet Altan's brother. During the programme, they discussed Turkish politics, among other things. The Turkish authorities initially claimed that Ahmet Altan, Mehmet Altan and Nazlı Ilıcak had sent subliminal messages to those involved in the coup via the TV screen that night.
PLEASE TAKE ACTION until 8 April 2020
Please write using your own words or the template letter provided in the attached documents, in English, Turkish or your own language, to the listed address as soon as possible: 
Mr Abdülhamit Gül
Minister of Justice
Adalet Bakanlığı
06659 Ankara, Turkey
Fax: +90 312 417 71 13
Email: info@adalet.gov.tr
Downloads