Children's Human Rights Network - May Letter Writing Action for Aser Mohamed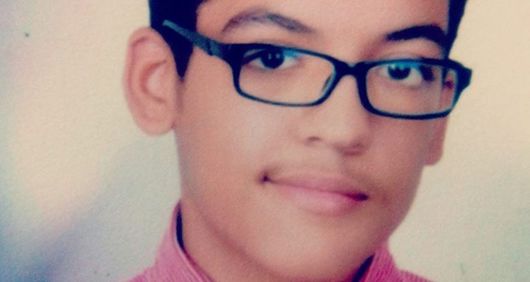 Tell Egypt to release Aser Mohamed who was tortured for a 'confession' © Private
14-year-old Aser Mohamed was arrested on 12 January 2016 when armed police and National Security Agency (NSA) officers raided his home in Cairo, Egypt.
He was tortured into 'confessions' and his torture was never investigated. Years later, Aser is still in pre-trial detention and his trial has recently been postponed again.
He faces up to 15 years imprisonment if convicted.
Please write to President Abdel Fatah el-Sisi asking him to release Aser Mohamed, order an investigation into his enforced disappearance and allegations of torture and other ill-treatment, and prosecute those responsible in a fair trial 
Take action to call for Aser's release. Send your appeals – or use this template letter – to the Egyptian authorities, calling for Aser's immediate release.