Israel's Apartheid Against Palestinians: Report & Resources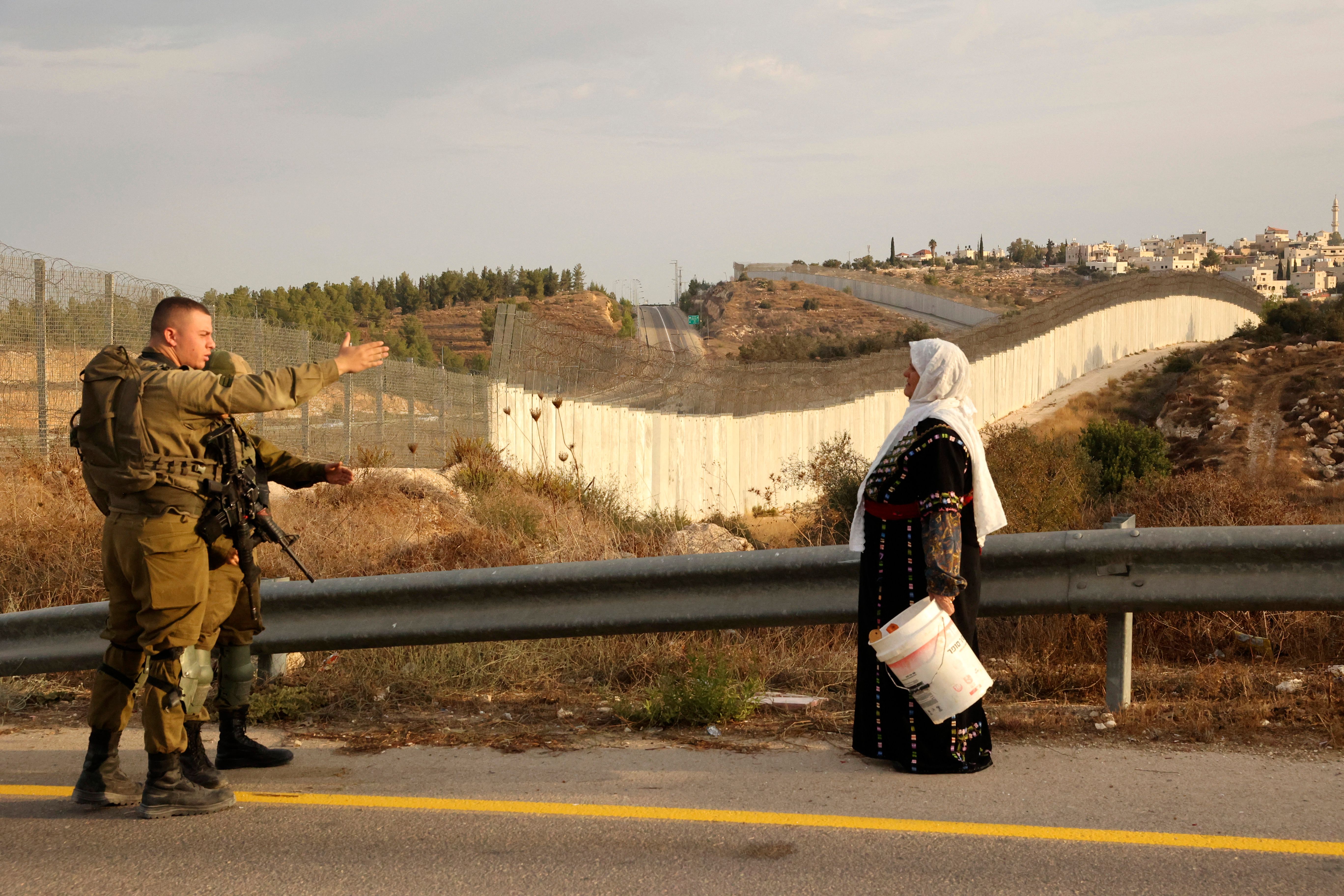 A Palestinian woman stands with others (not pictured) as they gather near an Israeli army checkpoint as they wait to reach their olives fields on the other side of Israel's separation barrier (background) after they received a special Israeli permission to harvest their olive trees, on October 13, 2021 near Bait A'wa village on the outskirts of the West Bank city of Hebron. Credit: HAZEM BADER/AFP via Getty Images
Israel's cruel policies such as forced evictions, home demolitions, and separation of Palestinian families across all territories under its control amount to apartheid.
 
We believe everyone has the right to feel safe in their own homes.
We've put together the following resources to support your own campaigning so you can stand in solidarity against apartheid: 
You can also take action and stand against Israel's apartheid here.
Downloads