THANKS FOR SHOWING YOUR SUPPORT, !name
Every action taken has an impact.
We're only able to keep putting pressure on Naftali Bennett and campaigning for the rights of the Palestinian people because of donations by people like you. Please make a donation and help us to continue our work. 
By donating from this page, your money will go to support the work of Amnesty International UK Section Charitable Trust.
Israel: abolish apartheid - not Palestinian homes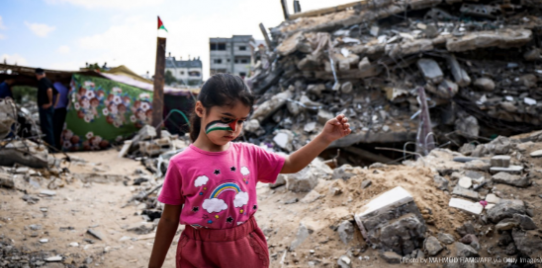 Millions of Palestinians live under Israel's system of apartheid. At the heart of this violently racist system is the Palestinian experience of being denied a home.
Read more
Across Israel and the Occupied Palestinian Territories, Palestinians are treated as an inferior racial group and systematically deprived of their rights. This is apartheid.
For over 73 years, Israel has forcibly displaced entire Palestinian communities and demolished hundreds of thousands of Palestinians' homes, causing terrible trauma and suffering. Today, over 6 million Palestinians are refugees. At least another 150,000 are at real risk of losing their homes.
Every week, the Israeli authorities forcibly evict Palestinians from their homes, demolishing their houses and seizing their land for Israeli settlers. These acts form part of a systematic and widespread attack against the Palestinian population.
With more people globally mobilising against these injustices, now is the time for us to stand in solidarity against Israel's apartheid. Together, we have the power to demolish this racist system even if it means doing so one pillar at a time.
Take action against demolitions, forced evictions and apartheid now - and deliver Israel's Prime Minister some home truths.
Call on Yair Lapid to immediately cancel all orders for forced evictions and home demolitions against Palestinians in Israel / Occupied Palestinian Territories and end the forced displacement of Palestinians. 
Stand in solidarity today with the Palestinian people living under Israel's apartheid.