Zambia's closure of 'The Post' newspaper is an attack on media freedom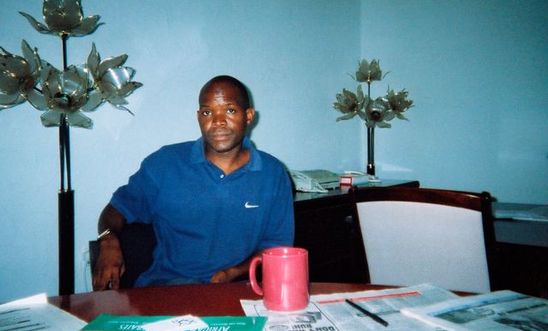 The Post's editor Fred M'membe was arrested last year © Amnesty International
'The closure of The Post newspaper is a disturbing development clearly designed to silence critical media voices' - Deprose Muchena
The Zambian authorities' closure of the leading newspaper The Post is an attempt to silence independent media voices in the country ahead of an election, said Amnesty International.
Yesterday the Zambian authorities ordered the closure of the publishing company Post Newspapers Limited, demanding over £4m tax in arrears. The newspaper says that the authorities are selectively applying the law to attack the news organisation.
The newspaper's closure comes as Zambia is scheduled to hold its general election on 11 August, with election campaigning now gaining momentum. The Post is one of Zambia's few politically-outspoken independent newspapers.
Last year - on 15 July 2015 - Zambian police arrested Fred M'membe, The Post's owner, and one of its journalists, Mukosha Funga, for an article they'd published that March. The article had discussed an investigation by the Anti-Corruption Commission (ACC) of a presidential aide soliciting a bribe from a Chinese businessman to arrange an appointment with Zambia's president. The Post had published an Anti-Corruption Commission letter to the president notifying him about its investigation. In May the presidential aide reported the leak to the police, who questioned the journalists before releasing them. However, on 15 July they were arrested, spent a night in custody and charged with publishing classified information, before being released on bail.
Amnesty International's Director for Southern Africa Deprose Muchena said:
 

"The closure of The Post newspaper is a disturbing development clearly designed to silence critical media voices. 

 

"The shutting down of one of Zambia's main independent newspapers in the run-up to an election is an affront to media freedom and the authorities should immediately reverse their decision."