Utah's reintroduction of firing squads is USA's latest attempt to 'fix the unfixable'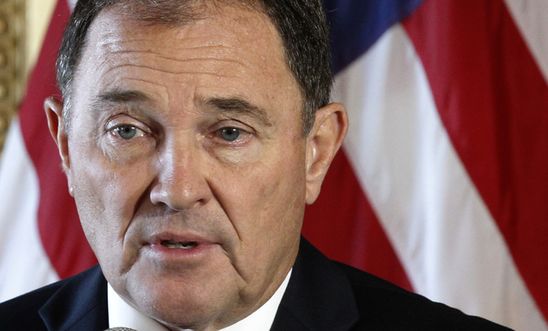 Utah Governor Gary Herbert signed a new law yesterday © 2014 Getty Images
'The Utah legislature should be expending its energies on abolishing the death penalty, not trying to fix the unfixable' - Rob Freer
Utah's decision to turn to the firing squad if it is unable to secure drugs for lethal injection has been condemned by Amnesty International today. Yesterday Utah Governor Gary Herbert signed a law allowing the use of firing squads when the drugs needed to administer the lethal injection in Utah were not available. 
The move bucks a global and US trend towards abolition of the death penalty. Since 2007, six US states have abolished the death penalty for all crimes, and the governors of Oregon, Washington - and, earlier this year, Pennsylvania - have established moratoria on executions in their states.
The USA is the only country in the Americas currently executing prisoners and is one of the most frequent users of capital punishment anywhere in the world, generally behind only China, North Korea Iran, Iraq and Saudi Arabia.
Amnesty International USA researcher Rob Freer said:
 

"Whether by shooting, lethal injection, hanging, asphyxiation or electrocution, the death penalty is a cruel, brutalising and outdated punishment that is a symptom of violence, not a solution to it. 

 

"The Utah legislature should be expending its energies on abolishing the death penalty, not trying to fix the unfixable."
Annual death penalty statistics report published next week
On 1 April Amnesty will publish its global death penalty statistics, looking at how many people were executed or sentenced to death across the world during 2014. The report covers the key trends in the use of the death penalty in the past year, and looks at how executions and death sentences have increased or decreased in all countries.