USA: Trump's targeting of social media companies 'dangerous and irresponsible'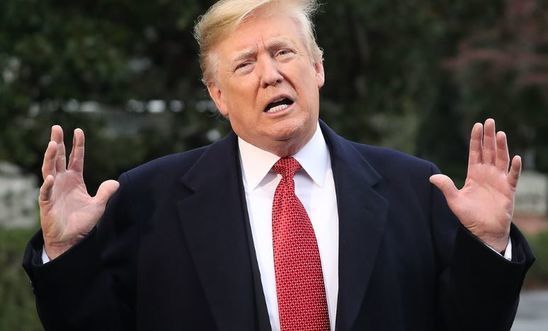 Donald Trump has used Twitter to aggressively push his political messages © Mark Wilson/Getty Images
Move is response to presidential tweet being labelled over its questionable accuracy
Later Trump tweet on Minneapolis deemed to have 'glorified violence'
'The President is not the decider of truth' - Michael Kleinman
Responding to an executive order by US president Donald Trump concerning the removal of legal protections currently extended to social media platforms in the USA over liability for user-generated content, Michael Kleinman, Director of the Silicon Valley Initiative at Amnesty International USA, said:
"The President is not the decider of truth. Continuing to exploit prejudice is dangerous and irresponsible.

"Threats and retaliation against platforms that are performing the simple act of fact-checking are all the more disturbing by an Administration that continues to attack the media and journalists for performing the vital task of speaking truth to power. 

"Everyone should have access to information, especially during a pandemic, where correct information can mean the difference between life and death.

"Over 100,000 people in this country have already died as this Administration continues to mishandle the crisis. Not one more person should die because they aren't receiving the correct information in the midst of a global emergency."
Twitter takes action over Trump tweets 
The executive order comes after a tweet by the US president over alleged electoral fraud was given a fact-check warning. Meanwhile, another tweet from the president concerning ongoing protests in Minneapolis has been removed from immediate view by Twitter moderators on the grounds that it "gloried violence".
Michael Kleinman added: 
"In no way is Jack Dorsey off the hook for Twitter finally taking steps to provide contextual information on its platform to users. This step is long overdue and many more must be taken for Twitter to make the platform a safe space for people experiencing daily abuse and fear."
Amnesty has previously reported on the impacts of misinformation, disinformation and online abuse on social media platforms, including abuse against women on Twitter. Amnesty has also spoken out against Facebook and Google's data collection and its use of harvested data for intrusive advertising and political campaigning.