USA: Texas governor should grant clemency to Rodney Reed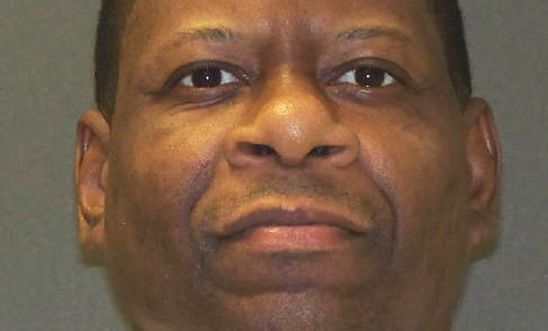 Rodney Reed has been on deathrow since 1998 © Getty Images
51-year-old black man faces execution next week despite serious doubts over his conviction before all-white jury
Case has attracted support of Rihanna, Beyoncé, Meek Mill and others
Reed's conviction and death sentence is 'deeply disturbing' - Kristina Roth
Amnesty International is calling on the governor of Texas, Greg Abbott, to grant clemency to Rodney Reed, a 51-year-old black man facing execution next week despite serious doubts over his conviction before an all-white jury in 1998.
Amnesty supporters worldwide have written to the governor's office raising concerns about Reed's case ahead of his scheduled execution on 20 November.
Reed's case, which has attracted high-profile support from the likes of Rihanna, Beyoncé and Meek Mill, has risen to prominence after Amnesty and others highlighted key inconsistencies in his conviction - including that forensic experts have disputed the time of death as stated at his trial, that serious questions remain over the timeline supposedly implicating Reed, and the fact that the courts in Texas have repeatedly refused requests for DNA testing of key evidence used to convict him.
Kristina Roth, Amnesty International USA's Senior Criminal Justice Programmes Officer, said: 
"The death penalty is applied disproportionally against people of colour, and Rodney Reed's case is a glaring example.

"It is deeply disturbing that a consensual intimate relationship between Rodney Reed, a black man, and Stacey Stites, a white woman, was conflated with an act of violence.

"Killing a person creates a murderer out of the executioner, is not justice for Stacey Stites, and deprives Rodney Reed of dignity and humanity."
Long-running campaign
Amnesty has campaigned on Rodney Reed's behalf since 2015, when Reed was last issued a stay of execution. In September this year, Amnesty USA's student group in the Texas state capital Austin held a rally with Reed's family, calling for clemency on his behalf.
International standards
International safeguards guaranteeing the rights of those facing the death penalty state that the punishment may only be imposed when the guilt of the person charged is based upon clear and convincing evidence leaving no room for an alternative explanation of the facts. This is clearly not the case with Rodney Reed.